Labor Day weekend is a great time to find a good deal on a new vehicle. This year three Chrysler Group vehicles have made the list of Cheat Sheet's vehicles to watch.
With starting MSRPs under $31,000 and available cash allowances on all three models, dealers just may be watching these vehicles drive off the lot all weekend long. Here's a look at Cheat Sheet's picks from Chrysler Group: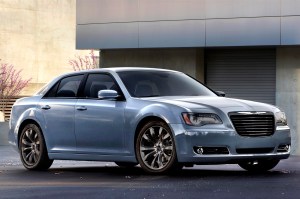 2014 Chrysler 300
Great ideas fall short if you don't follow them with equally great execution. The attention to detail paid and the dedication in seeing it through are evident as you experience the Chrysler 300.
Comfortably seating five, it combines luxury, performance and efficiency. A vehicle crafted from humble beginnings, it has earned the stamp of luxury with its real wood and satin finishes. It has presence. It has poise. It performs. It inspires a powerhouse of confidence, while maintaining a quiet elegance.
This is the Chrysler 300. This is greatness.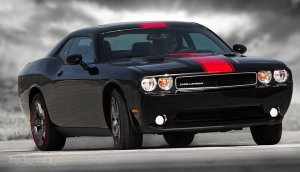 2014 Dodge Challenger
With lean, intimidating lines, a menacing mug shot and a shameless attitude, the Dodge Challenger has powered straight up to the top of the list of America's most wanted, winning a 2013 Shopper's Choice Award from Cars.com.
The new Challenger is rich in muscle-car history, but what is beauty and brawn without brains? Modern technology is the driving force behind the new Dodge Challenger.
Not long ago, the Ram Truck engineers gathered together and resolved to challenge conventional truck "wisdom." The end result: Motor Trend 2013 Truck of the Year. So how do you improve upon that?
Good question. You deliver the 2014 Ram 1500, with EcoDiesel. This 3.0-liter diesel engine is a turbo-charged, 24-valve, V-6. It produces 240 hp and 420lb./ft. of torque. It's a powerhouse and will be the only new light-duty diesel truck on the market.
Then you win Motor Trend 2014 Truck of the Year.
Understanding that no other truck on the market has ever won Truck of the Year for two consecutive years, you go to work the next day. And you just keep doing what you do best—deliver a quality, hard working, great looking truck that meets and/or exceeds the needs of our customers. Enough said.
Before you head out, apply for preapproved financing with Chrysler Capital. Then shop with confidence.