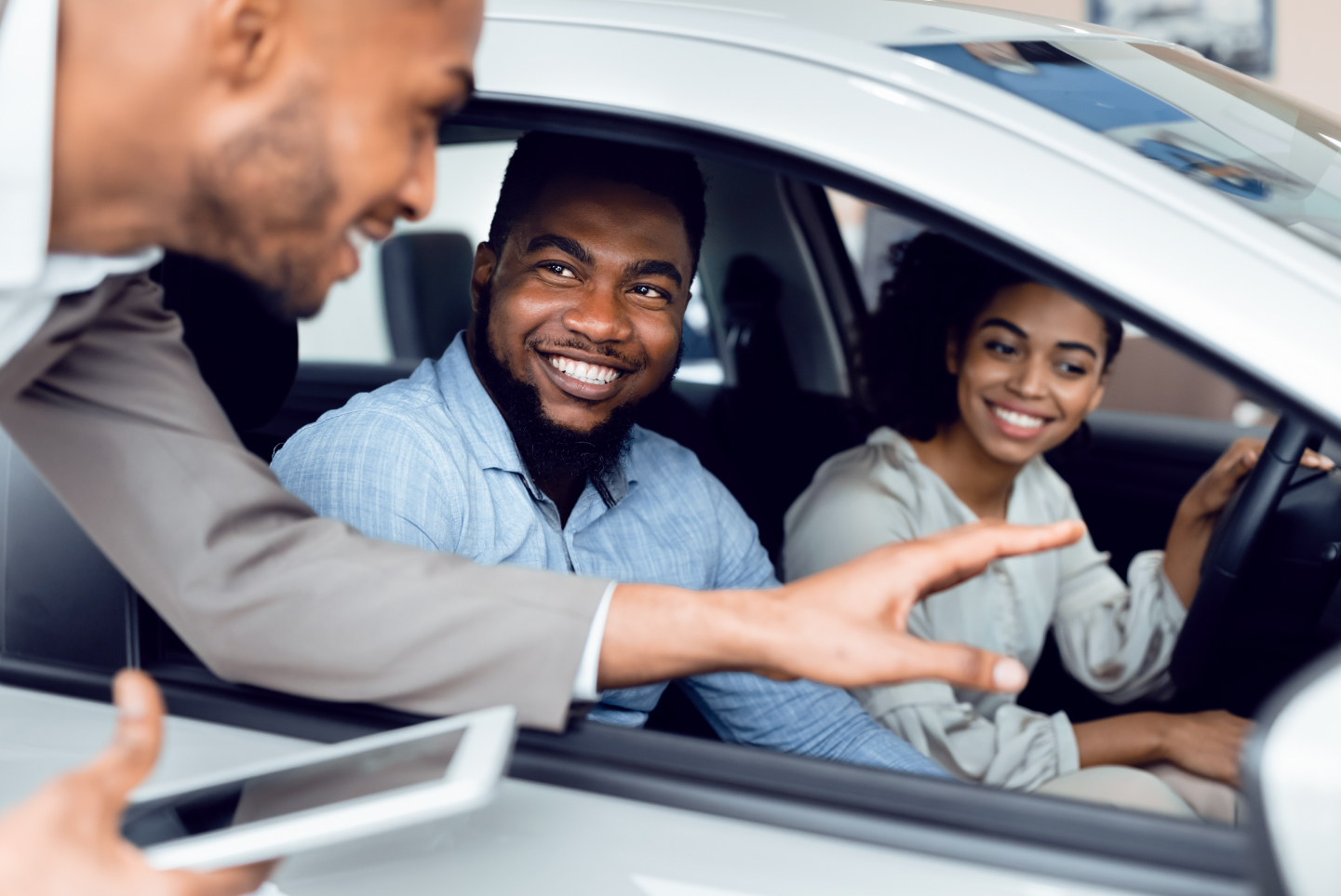 Part of getting a new vehicle is choosing the best fit for your current needs, but it's also about what's best for the future.
When you want flexibility with that choice, leasing may be a better option than purchasing.
Leasing an FCA US vehicle through Chrysler Capital offers a range of benefits that include:
The opportunity to enjoy the latest Alfa Romeo, Chrysler, Dodge, FIAT®, Ram or Jeep® brand vehicle with the newest features in technology, safety, comfort and design.
Lease terms between 24 and 48 months, which make it easy to change and update your vehicle.
A monthly payment typically lower than if you were to purchase the same vehicle.
As most lease terms end before the manufacturer's warranty expires, you may incur low or no mechanical repair expenses.
Attractive lease-end options including leasing a new FCA US vehicle. You may be eligible for rewards when you stay in the Chrysler Capital family, too.
When you decide to lease, the process begins with a simple application at your nearest FCA US dealership. If approved, we'll work closely with the dealer to confirm the details of your contract and get you on the road.
Going forward, you will be responsible for making your monthly payments and driving within the terms of your agreement. As a Chrysler Capital customer, you'll receive a welcome email with all the details you need to make this easy, such as signing up for MyAccount.
In MyAccount, you can make quick one-time payments, schedule convenient automatic payments, set up payment alerts, choose paperless statements and more.
We also provide helpful information so you can keep up with vehicle maintenance through factory-required appointments, minimize wear and tear and fulfil the other terms of your contract.
Time soon passes behind the wheel of a great vehicle and as you near the end of your lease, you'll have the chance to think about your next move.
Ninety days before lease end, our Customer Allegiance Team will be in touch to walk you through the option to lease a new vehicle; buy a vehicle or purchase the one you have.
At 60 days, you will be ready to schedule a prereturn inspection so you can avoid the unexpected at the end of the term.
And with 30 days remaining, you're all set to confirm your choice.
The Chrysler Capital Lease-End Guide is a useful reference in these steps, and the Customer Allegiance Team is available to answer any questions you may have along the way.
Visit our Lease pages to learn more.