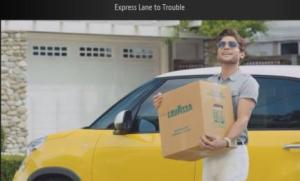 From Fred and Ethel to Kramer, Barney and Betty to Penny, or any of the ladies on Wisteria Lane…everyone has neighbors. And whether you love them, hate them or love to hate them, one thing is for sure – we all learn to live with them. But will the attractive, FIAT-owning, Italian couple in FIAT's online series, Neighbors, prove to be more than a quiet, suburban couple can take?
When Marco and Valentina move next door, Frank and Liz have very different reactions. Anxious to welcome them, Frank runs over before the boxes are out of the driveway while it's Liz's more conservative approach that seems to cause problems and hilarity quickly ensues.
Between Frank's eagerness and need to impress, Liz's gluten allergy, a plethora of language "challenges" and one seemingly simple act of child-discipline, FIAT has produced a truly funny, laugh-out-loud series of comic shorts with perfect product placement. After all, what better place to gather and chat with the neighbors than in front of your bright, shiny new FIAT?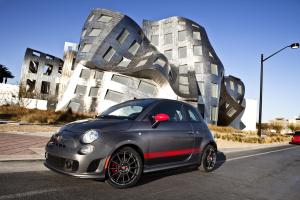 FIAT is a fun car to drive. After you've checked out the online video series and had a good laugh, take a look at what FIAT has to offer. You can go retro with the 1957 Edition or go green with an EV. If you're looking for speed, the Abarth has a bit of a bite and all of them make a big, bold Italian entrance.
No matter which FIAT you choose, Chrysler Capital has finance and lease options to help get you on the move. We work hard to put together financing options that suit your lifestyle and are uniquely you.
Our online application is short and quick. You don't have to spend tons of time filling out pages of personal information. And you get a decision back fast – usually in less than 60 seconds. If you're preapproved, all you need to do is print the results and take them to the dealership with you. It's really THAT easy.
What the heck? Life is short. Drink espresso. Eat gluten. Visit Rome. Drive FIAT.