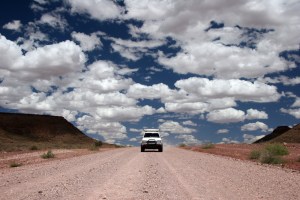 It's not just a car.
Someone said something similar to this to me recently and the discussion that ensued immediately after really made me think. It's only five words, but put together in the context that they were presented…well, they took on a meaning I can honestly say I have never considered in the 13 years I have been in the auto industry.
In some instances, owning a car is about much more than just the freedom of being able to drive wherever people want to go. For some, it means they won't lose their job because now they will be able to get to work on time. For others, maybe it's a second vehicle that means they don't have to schedule one another's lives around who can have the car at what time. Or maybe it's something as simple as being able to get groceries without having to lug them all onto a bus full of waiting passengers and then carry them home from the bus stop.
I remember from my days in a dealership, the smiles on customers' faces when they were handed the keys to a vehicle that was just waiting on them to drive it home. And there were times, when I was a credit analyst that I could hear the customers' excitement in the background when the finance manager told them we could do the deal. Those were the moments that would make the long, tedious hours seem not quite so long.
Those are the moments that truly remind you it's WAY more than just financing a vehicle.
Working in a dealership, you get to see firsthand the impact you can have. Whether helping someone make his/her first vehicle purchase or going above and beyond to obtain auto financing for customers who came in thinking that no lender would take a chance on them, you have the opportunity to truly make people's day. Some days are more trying than others—the long hours, the reputation of being a "car guy," among other things. But then you get that ONE customer…the one that invigorates you and reminds you that it's all worth it.
While I love what I do and I certainly wouldn't trade it for the world, I don't get those kinds of interactions anymore. Sure, sometimes one of my friends will be in the market for a new vehicle and ask me to go along, but it's not the same.
Then, one day as I'm walking by his desk, my boss tells me about an email that he's going to forward to me…one from someone named Austin that he thinks I'll appreciate. Here's what it said:
After filing for bankruptcy, no bank would give me a second chance. I went to a Chrysler dealer after visiting more than 12 different dealerships and being flat-out refused. Chrysler Capital approved me for [financing]. I was able to drive away within an hour with the car I WANTED! Everything went very smoothly and I received my welcome call yesterday. The interest rate is much better than I ever expected it to be. Thanks to Chrysler Capital I now have my own vehicle again.
We have finance options and lease deals to suit almost every lifestyle and need. I know that. I write about it every day. But sometimes, it just takes that one person to remind you….
Thanks, Austin.