The start of school is looming. Labor Day is right around the corner, marking the end of summer. But there's still time for one, last great summer road trip.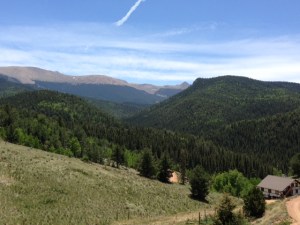 I used to travel a lot for work and one of my favorite things to do on my weekends in new places was explore. When I was in Virginia, I wandered up onto the Blue Ridge Parkway. With 500 miles of blacktop stretching through the Great Smoky Mountains and Shenandoah National Parks, there is plenty to see and fantastic pictures to take. One trip up there really wasn't enough and I'm still planning to go back.
Approximately 1,600 miles away (no, I didn't drive it), the Rockies have equally endless road trip possibilities. Wind over 12,000 feet into the sky as Trail Ridge Road takes you on a tour of Rocky Mountain National Park. It's worth it, I promise. (And if you have the nerve, stop by the Stanley Hotel from the movie, The Shining, in Estes Park while you're there.) Or take Highway 24 west out of Colorado Springs and simply enjoy. Not only are the sights overwhelmingly beautiful, but from hiking to sightseeing to horseback riding there are more than enough activities to keep you busy for a day, a long weekend or a week.
While there is nothing like getting away from it all, "getting away" by definition doesn't always mean remote areas or the mountains or the country. Urban life is a wonder all its own.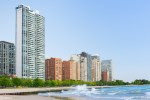 When in or near Chicago, I can rattle off 1,000 things you MUST do (okay, maybe not 1,000…) but you really can't beat a lazy Sunday morning on Lake Shore Drive. Before the hustle and bustle of the city begins to stir, while all is still quiet, you can enjoy the sharp contrast of Lake Michigan on one side and the amazing downtown Chicago architecture on the other. Take time to enjoy the drive or find a parking place and savor your morning coffee while you stroll on the beach.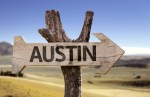 As a Texan, I would be remiss if I didn't mention Austin. The perfect weekend road trip from many areas in Texas, Austin has all the necessary ingredients to close out the summer with great-memory overload. From family-friendly activities to nightlife to a unique restaurant scene that is like no other you've experienced, Austin is a place everyone should experience once. (It only takes once and you'll be hooked.) There is a reason why their slogan is Keep Austin Weird.
No matter what part of the country you call home, there are highways and back roads across America with friendly faces, tasty treats and magnificent views. Whether you have a week, a weekend or just a day to enjoy the sites, find an unexplored road and discover the possibility of a hidden treasure.