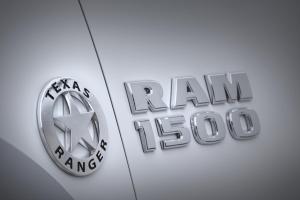 The DFW Auto Show rolled into Dallas this week and Fiat Chrysler Automobiles (FCA) made a grand entrance. Each of the brands is well represented with dynamic displays, but of particular note is the Texas Ranger concept truck that Ram unveiled on Wednesday morning.
The only vehicle in the entire auto show that was being kept under wraps, this of course caused much speculation around what it could be.
The three gentlemen in the front row, each wearing the standard Texas Rangers Resistol cowboy hat and gunbelt, caused even more conjecture. What kind of truck could possibly warrant such tight security?
Then they removed the tarp and Bob Hegbloom, President and CEO – Ram Truck, FCA US LLC, revealed the 2015 Ram 1500 Texas Rangers Concept truck.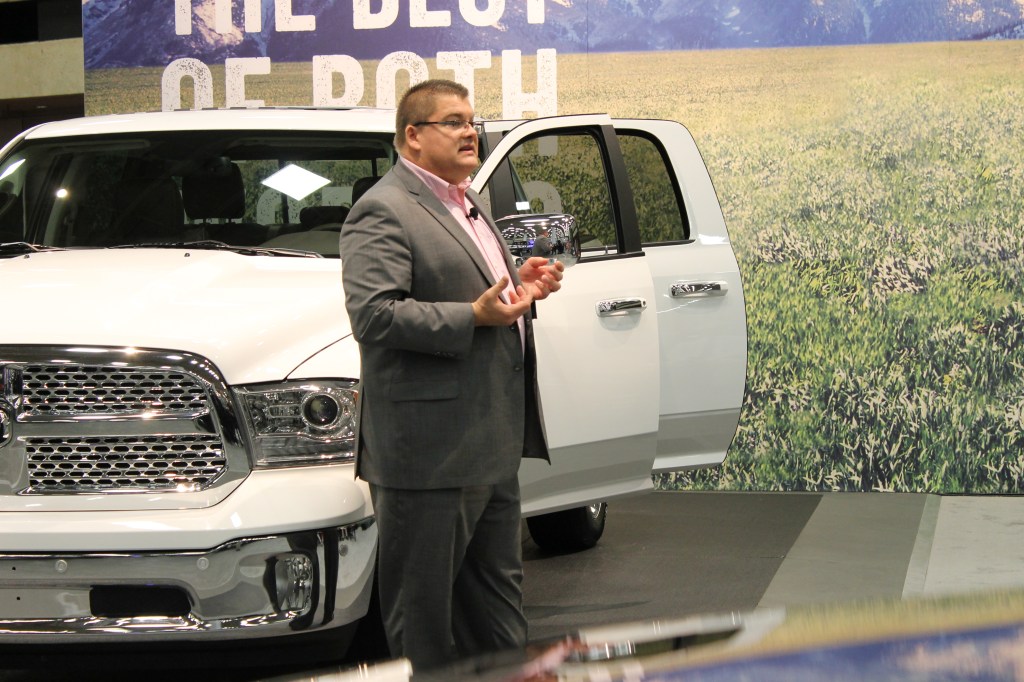 "The Ram team developed this commemorative concept truck in order to further highlight our relationship with the Texas Rangers and the Texas Ranger Hall of Fame and Museum," said Hegbloom. "Although Rangers are well-known horsemen, today Texans drive more pickups than drivers in any other state in the country."
A beautiful Bright White, representing the pressed white shirts and white hats traditionally worn by Texas Rangers, and trimmed in Bright Silver Metallic to bring alive silver badges, the 2015 Ram Texas Rangers Concept truck celebrates the tradition of the Texas Rangers.
The Ram designers continued taking pieces of Texas Ranger history, and from the outside in, imprinted them into the design details of the truck:
Four authentic Mexican peso coins inlaid in the wood portion of each door bolster
A milled-aluminum Texas Ranger instrument panel badge, noting the founding year of the Texas Rangers, 1823
Texas Ranger console lid badge, which is drawn into the premium Natura Plus leather
Underneath the console lid is a vault with a combination lock to hold items of value
Texas Ranger sewn-on and etched leather seat badges
Texas Ranger badging on the gauge cluster splash screen
Texas Ranger edition graphic themes in the 8.4-inch UConnect center console stack
For now, the Texas Ranger edition is a one-of-a-kind concept truck and it will tour the state of Texas, building awareness for the Texas Rangers Hall of Fame and Museum. While a possible production run has not been ruled out, no timing or pricing has been announced.