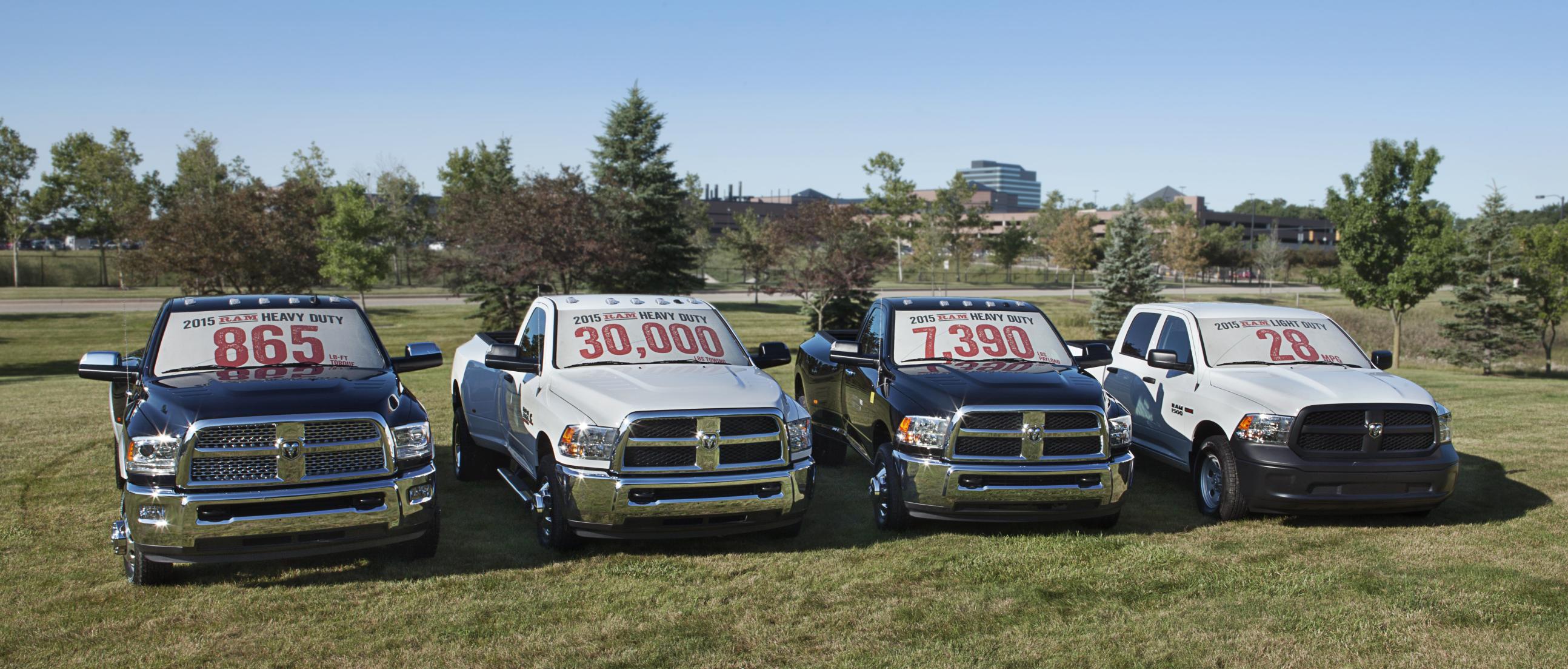 I admit it. Towing and payload capacity are not high on the list of important items when I am shopping for a vehicle. But I also understand that for some these are critical elements. So, when Ram announced the best-in-class power, towing capacity and payload capacity of their heavy-duty models based on SAE J2807 testing criteria, I wanted a better understanding of what that meant.
Way back in 2009, several truck manufacturers partnered with the Society of Automotive Engineers (SAE) to create standards by which all trucks would be measured. Okay. Now I was on to something I understood – standard measurements across the board by which all trucks would be judged.
Recommending each manufacturer abandon their individual test criteria by model year 2013, what came to be known as J2807 – Performance Requirements for Determining Tow-Vehicle Gross Combination Weight Rating was born.
The new, more arduous certification process is designed to test the trucks' abilities and safety in real-world situations. Things like acceleration, braking, steering and cooling systems are all tested along with the trucks' handling capability in a variety of towing, highway grade and grade launch situations. (For a fairly easy-to-read explanation of the requirements, check out Don Sherman's SAE Tow Ratings – Tow Ratings Finally Pass the Sniff Test.)
Today, Ram is the only truck manufacturer backing their heavy-duty towing claims based on the SAE J2807 criteria.
"Ram has driven innovation in the heavy duty segments and intelligently engineered a better truck…including a 30,000 pound towing monster," said Mike Cairns, Director Ram Truck Engineering Chrysler Group LLC. "Our 2015 Ram Heavy Duty Trucks own all three relevant titles in the segment: towing, payload and power, while delivering an impressive level of comfort and features unavailable elsewhere in the market."
Balancing out the Ram truck segment on the light duty side is the Ram 1500, MotorTrend Truck of the Year for two years running. Equally hard working, choose the exclusive 3.0L EcoDiesel or either of the two available gasoline engines for a truck that delivers in every way – efficient and powerful in a great looking, technologically advanced package.
When you are ready to lease or purchase a new Ram truck, Chrysler Capital is ready to go to work for you with lease and finance offers. Whether for personal or commercial use, apply online or visit your local dealer for more information.