Working on Saturday makes some people shake their heads and run screaming in the other direction. But when I work on Saturday, I get to attend Dodge Rocks the Gas Monkey (DRGM), and that's pretty cool.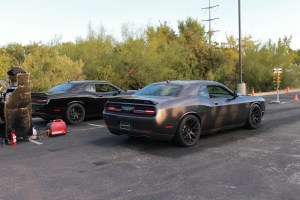 Richard Rawlings opened the Gas Monkey Live in true over-the-top Rawlings style. From a Hellcat drag strip to Viper drift rides that smoked the front lot, a special appearance by none other than the Dodge Brothers and a rocked out evening with Mötley Crüe, it was almost indescribable.
Almost.
"We knew it wouldn't be any problem getting almost 1,000 Dodge cars to show up for such a unique event," Rawlings shouted, looking out at the 2,000-plus participants. But knowing that Texas is full of "diehard Dodge and SRT fanatics" and guessing that the event would draw fans from 38 states and Canada is an entirely different prospect.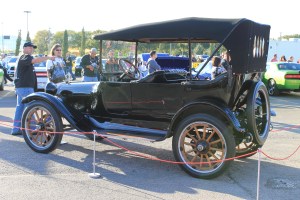 So, where do you even begin when you're surrounded by row after row of Chargers, Challengers and Vipers? Well, the classics, of course. How can you have a true appreciation of where Dodge is today until you've paid homage to where they've been?
I admit I am not as familiar with the classics as I am with the contemporary versions of each model. But that doesn't mean I don't have an appreciation for them. The dedication, work and care that goes into owning one is extraordinary, to say the least.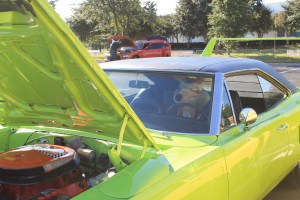 Walking by, admiring the timeless Plymouth Cudas, Road Runners and Superbirds, followed by the original Dodge Challengers with Shaker hoods and classic Chargers…it was both nostalgic and impressive. They were, and are, spectacular.
Row after row of late-model Challengers, Chargers and Vipers also hit the mark and were equally impressive. Not faced with the cost and challenges that restoration can sometimes present, owners of some of the newer vehicles spent their time and money "Mopar-ing out" their rides and their creativity did not go unnoticed. From Super Bees to General Lees, there was some truly unique style to appreciate throughout the event.
To fuel on the high-intensity, energy-packed day, Mötley Crüe joined the party at 9 p.m. for an adrenaline-filled two hours of good ol' rock n' roll.
When one of my friends joked with Richard Rawlings about taking DRGM on a nationwide tour, Rawlings didn't say no. Others have surmised about a DRGM2. Does the future look promising for more DRGM events? That remains to be seen. Maybe the bigger question is, given December 31, 2014 marks the last date of Mötley Crüe's final tour, who could fill those shoes?