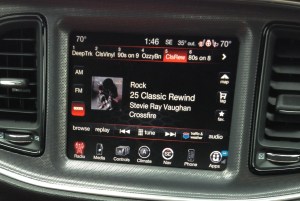 When I was a kid, preparing for a family road trip meant making sure every kid had a Sony Walkman and enough tapes (yes, cassette tapes) and battery power to cover the drive time. Today, it means smart phones, tablets, chargers and most importantly, keeping everything charged and connected.
Having an easy-to-use, efficient infotainment system in your vehicle has become almost a staple these days. Not only can it get you out of a jam when you're lost, it can make a long, boring car ride something far more enjoyable for the entire family.
Uconnect is the system designed for and used in the FCA vehicle lineup. Created with safety in mind, the system is aimed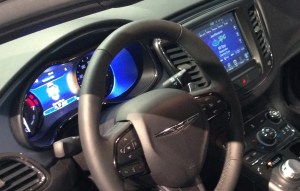 at assisting drivers while keeping them focused on the road. For passengers, there are entertainment and audio options, including Wi-Fi so they can stay connected on the road.
Recently, Digital Trends awarded FCA's Uconnect system Infotainment of the Year.
"With Uconnect, FCA avoided the pitfalls of option overload and distilled the essentials of infotainment into one handsome, accessible package," wrote Digital Trends Automotive Editor Nick Jaynes. "We love Uconnect not only for its big, 8.4-inch touchscreen, few hardwired buttons, and responsiveness, but also for its clean but not overly sterile interface.
Also a fan of the system, PCMag's Doug Newcomb wrote, "… the Uconnect 8.4 system is a rare example of simplicity and intuitiveness in infotainment. And with technology becoming a selling point, the Editors' Choice Uconnect 8.4AN infotainment system could help tip the scales for some buyers."
It seems that gone are the days of Slug-Bug, although in our car we still get the occasional, "No slug back," from the rear seat as our 9-year-old passenger looks up from her phone and out the window.
This, as we enjoy our "'80s on 8" on SiriusXM Radio and crane our necks to find the Slug-Bug.
Thank you, Uconnect.