What do you see when you imagine a police car?
I'm guessing it's somewhere along the lines of the classic Crown Victoria lingering in your rearview mirror. Then, the dread of those blue and red lights flashing to pull you over to give you a ticket.
Well, now getting a ticket never looked so good…
… Okay, that may not be true, but the boys in blue are adding some style to their fleet.
Dodge will now expand its police vehicle lineup with the addition of the Durango Pursuit.
"Unofficial testing results at the Michigan State Police 2018 model-year vehicle evaluation event created such a stir among law enforcement agencies that we simply had to find a way to build this vehicle," said Steve Beahm, Head of Passenger Car Brands, Dodge//SRT, Chrysler and FIAT – FCA North America.
"The Dodge Durango is already known as the Charger of SUVs, so it is only natural that the new Durango Pursuit complements the Charger Pursuit in police fleets across the country."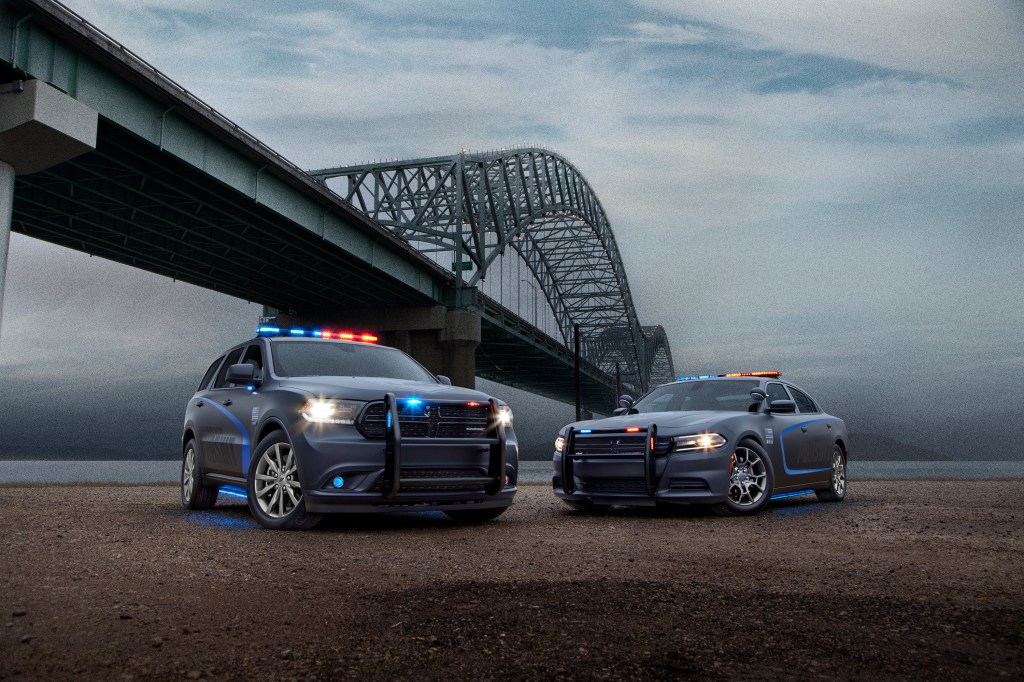 The Dodge Durango Pursuit will indeed follow suit of its police compatriot, the Charger Pursuit, with the same powertrain combination of a full-time, active all-wheel drive (AWD) system and powered by a 5.7L HEMI® V-8. The Dodge Charger Pursuit is the top-selling police sedan in the U.S. market.
Of course, all of the features on the Durango Pursuit are geared to provide maximum help to officers on patrol. The HEMI® V-8 engine brings Fuel Saver Technology, delivering best-in-class horsepower (360) and torque (390 lb.-ft.).
For moments when an officer needs to stop on a dime, the Durango Pursuit incorporates larger, heavy-duty anti-lock brakes that deliver a 60-0 mile per hour (MPH) stopping distance of 134 feet.
For reference, Government-Fleet.com calculated braking distance for the average car to stop on dry pavement from 60 MPH at 180 feet.
The 2018 Dodge Durango Pursuit V-8 AWD is available for order for a limited time. For more information on FCA US LLC law enforcement vehicles, check out https://www.fcausfleet.com.