The Woodie.
A vehicle type that has stood out for decades and will be celebrated this weekend as several locations
across the U.S. gather for the annual National Woodie Wagon Day.
A few events of note include Woodies at the Beach, which takes place in Santa Cruz, California, while on the opposite coast in Hammondsport, New York, the 6th Annual Gathering of Wooden Cars will celebrate all things woodie-related.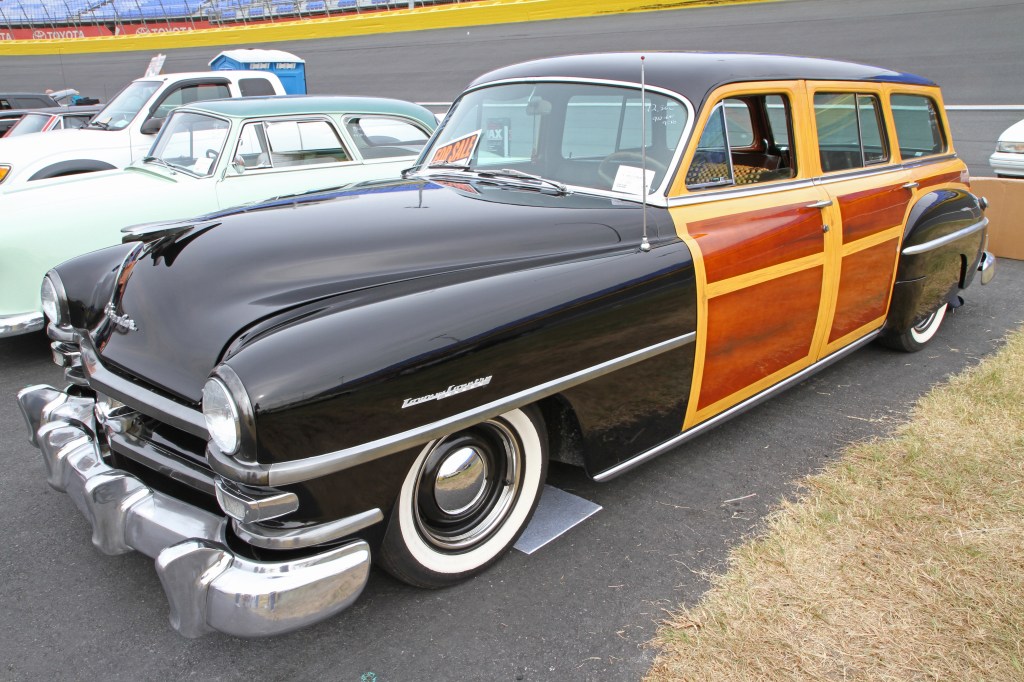 "A woodie is a car body style with rear bodywork constructed of wood framework with infill wood panels," says the official description from Wikipedia.
As the story goes, the concept of meshing wood and steel to create unique body styles came about in the 1930s. The incorporation of wood grew in the 1940s as a way to save on steel to put toward military use during World War II.
For many, the idea of the woodie conjures up scenes of surfers loading up their wagons with their boards sticking out the back in search of the perfect wave.
These scenes occurred regularly in the 1960s to the fun-in-the-sun sounds of Jan & Dean and the Beach Boys, whose hit "Surfin' Safari" included the lyrics, "We're loading up our woody with our boards inside."
The Chrysler Corporation created many woodies over the years including the Town & Country in the 1940s and 1950s. This awesome ride was available as a convertible with white-wall tires, perfect for Sunday drives.
When the Jeep® Grand Wagoneer was introduced in the 1960s, not only did it help spark the SUV craze that continues today, but several models of the vehicle came with "wood" panel material.
Later versions of woodies in the 1970s evolved into the popular station wagon used for family road trips.
More recently, when Chrysler came out with the PT Cruiser, examples with simulated wood options proved popular and could be seen cruising all over the roads.
As you drive around this weekend, keep an eye out for woodies and turn up the surf songs in tribute to their unique design.
For more information on these vehicles and a list of woodie-related events happening year-round, visit the National Woodie Club site.