Well, I guess that all depends on who you are and what the title is. But in this case, I'm talking about your vehicle title.
Many people mistake their registration for their vehicle title or think the two are interchangeable when, in fact, they are quite different. Registration is renewable, usually annually, and required to drive on public roads. It's proof that you have the right to be driving the vehicle, that taxes and fees have been paid and, in some instances, that the vehicles meets the minimum safety and/or emissions requirements of the area in which it's registered.
A vehicle title, on the other hand, is the certificate of ownership.
If you have the title for your vehicle, it's important that you keep it in a safe place. You will need it if/when you choose to sell or trade your vehicle.
Many states have started issuing electronic versions of titles, commonly known as Electronic Lien and Title (ELT) or e-Title. Electronic titles work much the same as paper titles except that, instead of mailing paper documents to a lien holder, states send an electronic transmission of the title record to the lien holder.
Similarly, when an action needs to be taken on the title record, for example the loan is paid off, the lender sends an electronic transmission to the state to remove the lien. Then, depending upon how the state's electronic title program works, a paper title may be issued and forwarded to the legal owner or the title may remain an electronic record in the state's database until the owner requests a paper one.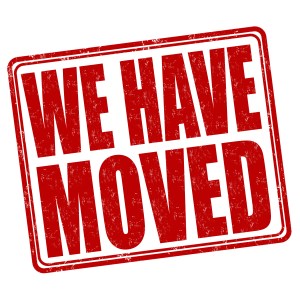 Why is this important information? Knowing some of basics when it comes to your vehicle title can ease the stress when it comes to some other tasks:
Have you moved since you purchased your vehicle? Ensuring your address is updated with your lender and the DMV before you make the final payment can prevent your title from being mailed to an incorrect address.
Are you relocating to a different state? How much time do you have to transfer your registration? Does the new state require you to change the title too? If so, you will need to work with your lender to have your title forwarded. This can be a lengthy process so don't wait until the last minute.
If you've received your title from your lien holder, taking it to your local government agency (DMV, BMV, etc.) to have the lien holder removed is a good idea. If something were to happen to the original title, you would be required to obtain a lien release from your original lien holder before you could get a duplicate title.
Visit our Customer FAQ page for answers to more questions about your vehicle title.