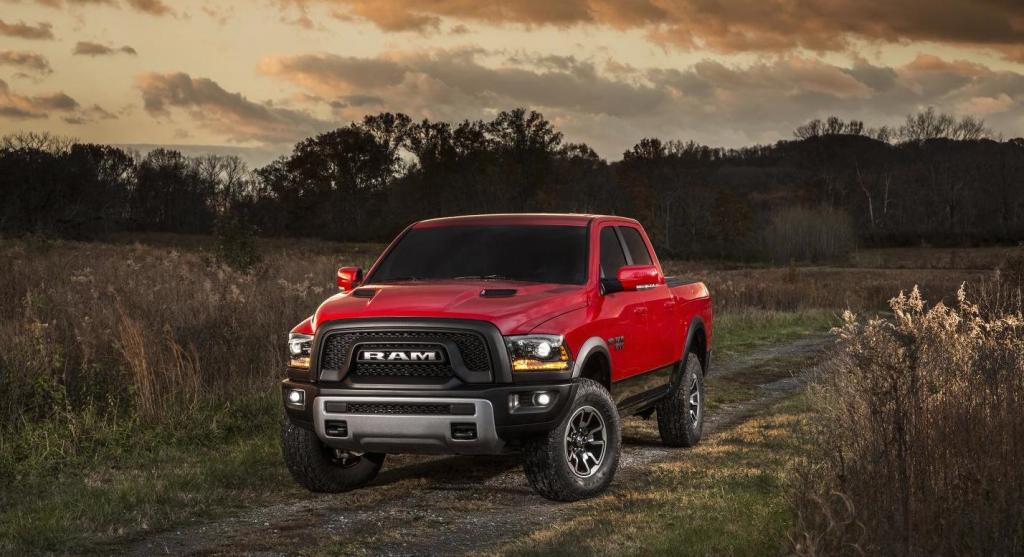 Did you grow up doing everything your mom told you NOT to do? Then the Ram Rebel is probably the right truck for you.
And why should you choose Rebel? Here's just a snapshot of what the Ram Rebel has to offer.
EXTERIOR
On the outside, the Rebel looks like a completely different truck coming at you with a whole new front end. From the new grill to the headlights, its bold, "don't mess with me" look lets you know this truck means business.
INTERIOR
On the inside, Ram comfort comes standard, but with some added Rebel features that will appeal to serious off-roaders. For instance, the easy-to-clean floor mats easily take on mud, rocks, dirt and whatever else you can throw at (or on) them. And the cup holders offer a better grip so your beverage stays securely in place, instead of on you.
But, while looking good is nice, an off-road truck isn't about being pretty, is it?
PERFORMANCE
That's why the Rebel has an extra inch of clearance than a standard Ram 1500. The off-road setting allows you to raise it an additional inch above that. When you're driving down the road, though, the suspension can be lowered to improve fuel economy.
Special attention was given to the tires, understanding that owners of the Rebel would be taking the truck off-road, but would also need to be comfortable driving on the highway. That's why they chose the 33-inch Toyo all-terrain tires.
Choose from two engines to power your Rebel (a 3.6L Pentastar® V6 or 5.7L V8 Hemi®) that can generate up to 395 horsepower and 410 lb-ft of torque.
This truck is a capable, comfortable, fun truck to drive.
So, while Mom's diatribe of guilt-inducing phrases run through your head, live life like a Rebel.
Sorry, Mom.