Are you among the millions traveling this weekend?
AAA estimates 41.9 million Americans will travel to celebrate the Fourth of July this year. Of that, approximately 35.5 million will be hitting the road, planning to take advantage of lower gas prices by taking a holiday road trip.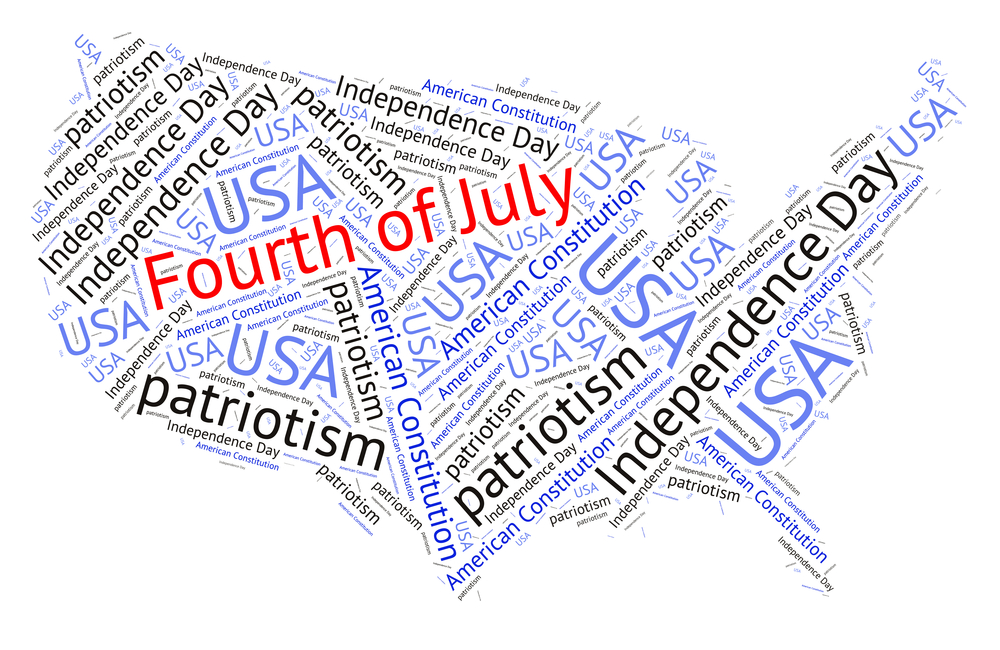 So, I guess the question is, exactly where will your patriotic plans take you?
A trip to Celebration, Florida, seems a logical destination to commemorate our nation's Declaration of Independence. But then a backyard barbeque would be simply divine in Lovely, Kentucky.
If you're looking to sit back and relax this weekend, perhaps you may choose Carefree, Arizona, as your destination.
Friendly, West Virginia, seems like a welcoming place for a holiday stop, as does Smileyberg, Kansas. Of course, both would seemingly lead you right to Happyland, Connecticut.
While barbeque is sure to be on most people's minds, it is important to begin the day on the right foot and that means a good breakfast. Head on over to Buttermilk, Kansas, for a good start on some pancakes, or if you prefer, Oatmeal, Texas, for something a little more on the healthy side.
Two Egg, Florida, adds a little sunny-side-up to the plate and what's breakfast without everyone's favorite side? Of course that means it's time to head on over to Bacon, Indiana.
Tie everything together with a stop (maybe two) in Hot Coffee, Mississippi, and our day is off to a GREAT start! Of course, for those of you that like a touch of sweetness in your morning joe, there's always a quick little side trip to Sugar City, Idaho, along the way. And for non-coffee drinkers, a quick jaunt through Tea, South Dakota, should wrap up the morning quite nicely.
For fireworks watching, you may want to avoid Hazard, Kentucky. (Just sayin'.) And while the display in Okay, Oklahoma, seems like it may be, well … okay, how spectacular could the pyrotechnics performance be in Boring, Oregon? But it may be worth the trip to see what kind of unusual effects the folks in Peculiar, Missouri, have up their sleeves.
Regardless of your destination this weekend, your road trip is sure to be a Success (Missouri) as you travel the highways and byways, enjoying the Beauty (Kentucky) of this great county.
Have a happy and safe Fourth of July, everyone!