Vehicle wraps are becoming more popular and with good reason. From cost savings to design options and personalization to easy maintenance, wrapping in one of the standard, vinyl films seems the logical choice over painting.
Occasionally, though, you may come across those who get more creative in their wrap choices.
Take, for instance, this furry FIAT 500 recently spotted in Argentina.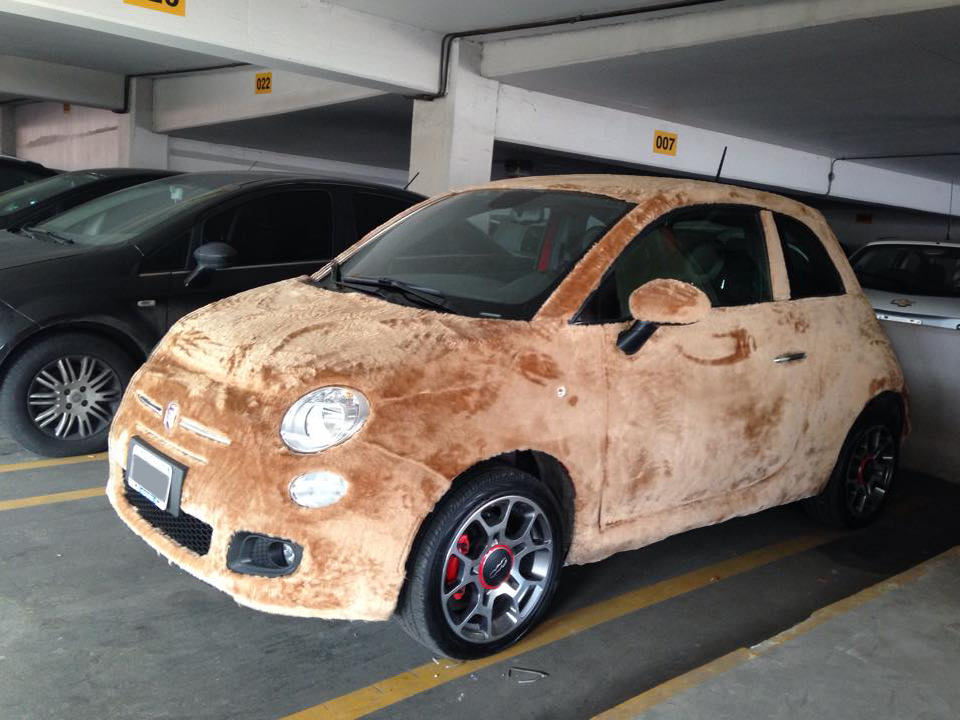 Wrapped in faux (I hope) fur, some have compared this fuzzy, little two-door to a Labrador. I think it more closely resembles a super-peppy Shar-Pei pup, eager and ready to go, go, go. But without having to clean up the mess just after it "went."
One could compare the cute, cuddly car to a teddy bear, I suppose. It's just as huggable and makes you feel all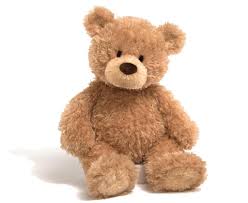 warm and wooly inside.
Questions have risen about what to do when it rains. Hopefully the owner took that into account prior to "furring out" the FIAT, or has access to some kind of industrial-size dryer. (Would it really need to be that big?)
Outside of the rain issues, though, consider the car woes that would be a thing of the past:
Door dings
Minor scratches (major ones too, for that matter)
Paint fade
Rock chips
Ever dating again (oh wait…)
And think of all the fun things you can do with your new little buddy, like taking him to the dog park to romp around with his new friends.

Enjoy a sunny picnic, in a meadow with beautiful mountain views.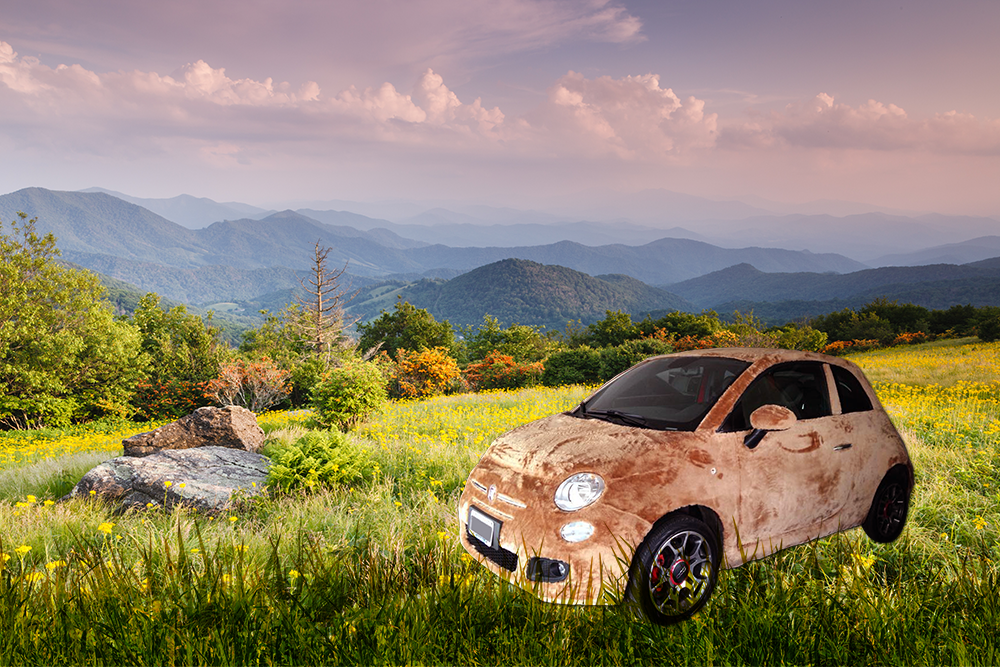 Or make your trip to the beach even more enjoyable with a little extra company tagging along.