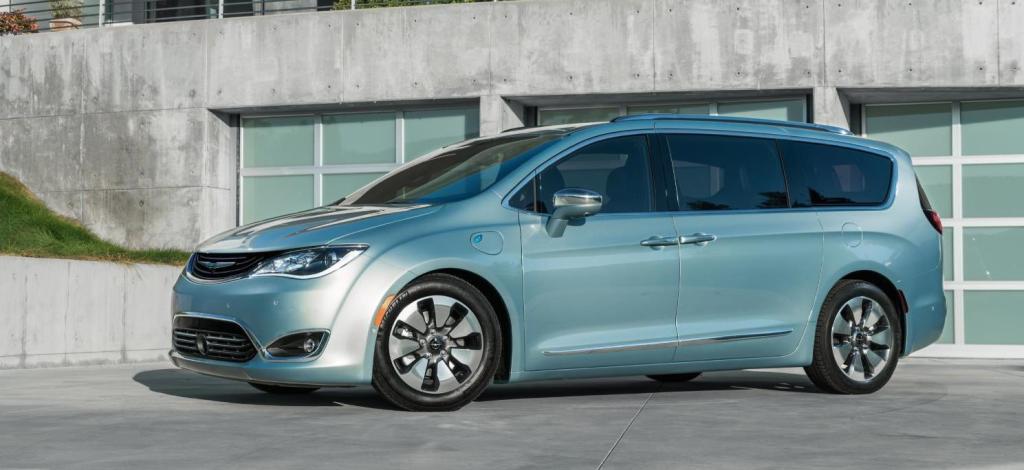 Imagine picking up clients or co-workers at the airport and being able to conduct a full-fledged business meeting while your vehicle safely delivers all of you to your destination.
Or run new plays with your team while on your way to the big game.
Or make a shopping list, schedule dentist appointments for the whole family and find a babysitter for next weekend all while your vehicle deals with the hassle of navigating rush hour traffic.
For the first time since it began seven years ago, the Google Self-Driving Car Project is partnering with an automaker and expanding their test program. That automaker is Fiat Chrysler Automobiles (FCA).
The vehicle? The all-new Chrysler Pacifica Hybrid.
"FCA has a nimble and experienced engineering team and the Chrysler Pacifica Hybrid minivan is well-suited for Google's self-driving technology," said Chief Executive Officer, Google Self-Driving Car Project John Krafcik. "The opportunity to work closely with FCA engineers will accelerate our efforts to develop a fully self-driving car that will make our roads safer and bring everyday destinations within reach for those who cannot drive."
Starting with approximately 100 Pacificas built specifically for Google's self-driving technology, the partnership will nearly double the current fleet of Google test vehicles.
A private test track in California is the first stop, once the Google technology is fully integrated into the vehicles. They will then make their way onto public roads for further testing. (Google's self-driving vehicles are currently tested on public roads in Mountain View, California, Austin, Texas, Kirkland, Washington and Phoenix, Arizona.)
"Working with Google provides an opportunity for FCA to partner with one of the world's leading technology companies to accelerate the pace of innovation in the automotive industry," said Chief Executive Officer, FCA Sergio Marchionne. "The experience both companies gain will be fundamental to delivering automotive technology solutions that ultimately have far-reaching consumer benefits."
Research has estimated that, as vehicles with advanced driver-assistance systems as well as fully autonomous vehicles become more mainstream, accident rates could drop as much as 90 percent.
The economical impact of this estimate alone is enormous. When you also consider the emotional impact of those who suffer the loss of loved ones due to accidents on the roadway, the benefit is staggering.