Best on the market.
That's how Car and Driver describes the vehicles it places on its Editors' Choice list. Now the automotive publication has added the 2018 Alfa Romeo Stelvio Quadrifoglio to its heralded list.
Out of all the SUVs evaluated for the list, none could match the speed of the Stelvio Quadrifoglio. With best-in-class 505 horsepower and segment-leading V-6 torque, the Alfa Romeo SUV powered from 0-60 miles per hour (mph) in 3.6 seconds with a top speed of 176 mph.
This resulted in finishing a lap at the Nürburgring, a famed motorsports complex in Germany known as "one of the longest, most tradition-steeped, challenging and busiest race tracks in the world," in 7 minutes, 51.7 seconds. The time was the fastest ever posted by a production SUV, making the Stelvio Quadrifoglio the fastest production SUV in the world.
Paired with world-class performance, the SUV still brings the iconic and luxurious Italian craftsmanship by the Alfa Romeo artisans at the Cassino plant in Italy. Additionally, the Stelvio Quadrifoglio offers innovative safety and security features, including Full-Speed Forward Collision Warning-Plus. This feature provides autonomous braking and, under certain circumstances, slows or brings the vehicle to a full stop when frontal collision appears imminent.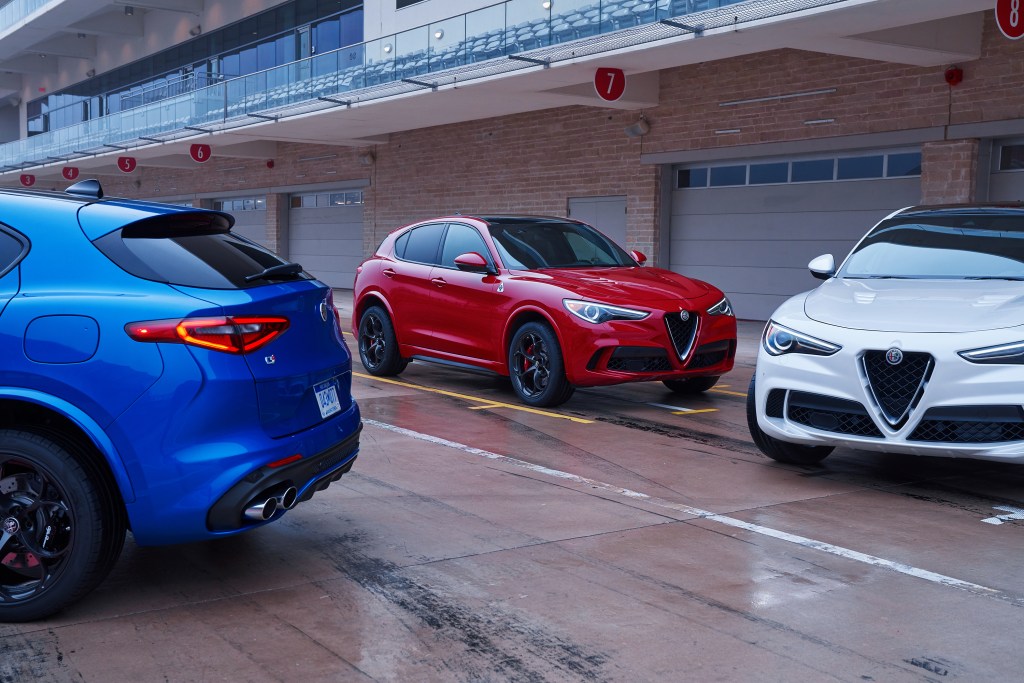 "For Editors' Choice, we look for exactly the same qualities that inform our 10Best selections: a vehicle's inherent value, how well it fulfills its intended mission relative to its segment competitors, and how engaging it is from behind the wheel," said Car and Driver.
"We comb through every segment and consider all the vehicles we've driven, tested, and evaluated — more than 700 last year alone."
The Stelvio Quadrifoglio is just the latest addition of Alfa Romeo vehicles on Car and Driver's Editors' Choice list.
Earlier this year, the automotive publication placed the 2018 Alfa Romeo Giulia and Giulia Quadrifoglio on its list. In its overview of the Giulia, Car and Driver described it as, "An emotional, hot-blooded Italian sedan, the Giulia sets pulses racing even before you get behind the wheel."
It's also incredibly suitable to take on a road trip.