In celebration of National Odometer Day (yes, it's actually a "day"), a history of our distance-measuring friend seems appropriate.
Attempting to go back and determine the actual origin of the odometer may make your head spin faster than a radar gun could clock it. Was it born in Ancient Greece? Or was it the Romans? What about China? It seems there was record of it somewhere in Germany …
In an effort to stay a bit closer to home, I've chosen a few items from American history to highlight instead.
Of the many things Benjamin Franklin is known for, his use of the odometer is likely one of the lesser known. He did, however, as the country's first Postmaster General use an odometer to develop the postal system for the Colonies. And during the summer of 1763 he utilized an odometer during a five-month, 1,600-mile carriage tour during which he surveyed road and post offices from Virginia throughout New England.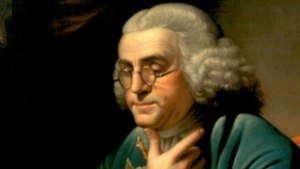 On September 14, 1839, Smith Beers was granted patent number 1,325 for an odometer he created. As you might expect, Beers' invention attached to the axle and measured rotations. A bit of a surprise, however – it rang a bell for every mile recorded.
Could you imagine if this were the version still used today?
According to the Smithsonian Institution Archives, a "mule pulling a cart with an odometer used to record the distances" was used during the Hayden Survey in 1872. Again, revolutions of the wheels were counted to measure the distance as the expedition, led by Ferdinand V. Hayden discovered the west.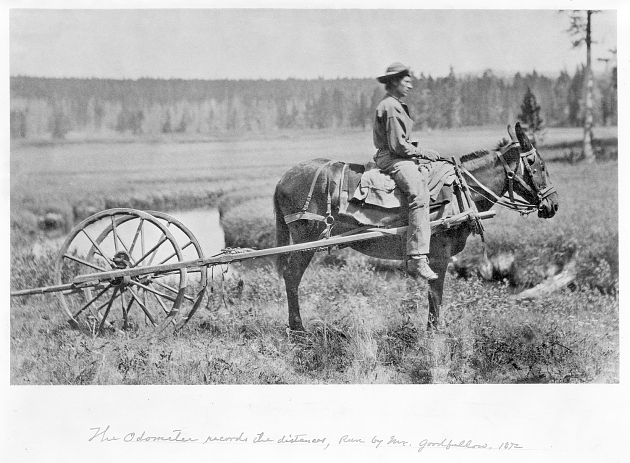 In addition to National Odometer Day, today is National Limerick Day. In light of such a special event, it seems only appropriate to close this post with an odometer limerick, written by my friend and co-worker, Dennis. (Thank you to my longtime friend; my appreciation has no end. Brilliant and witty; this little ditty. Your humor truly a special blend.)
My odometer! I think it's broke.
I decided to give it a little poke.
My mileage can't be
Four million and three…
Holy cow, this must be a joke.