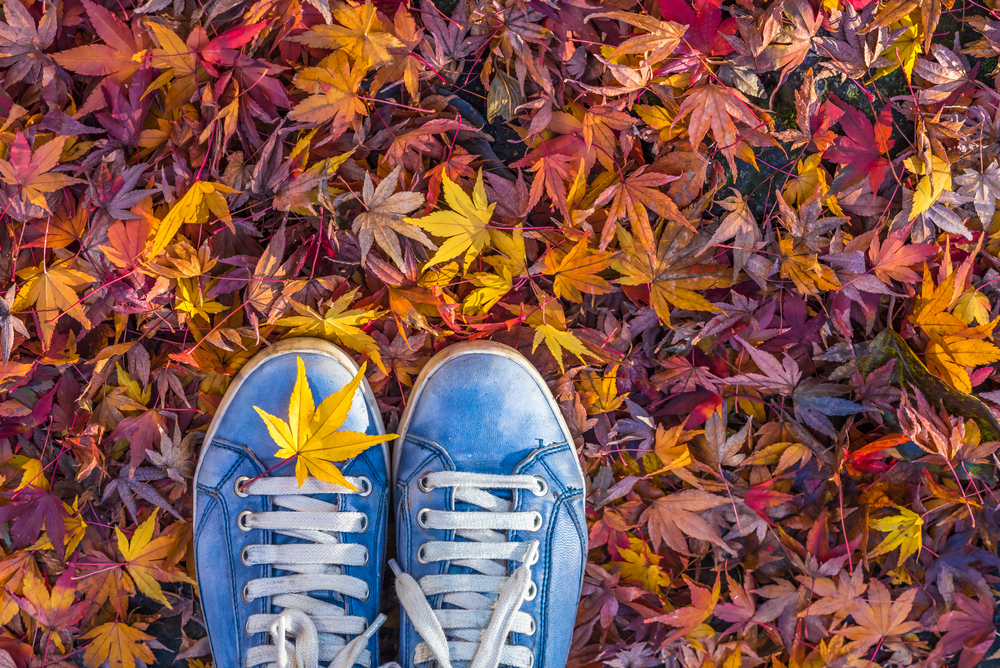 Fall is in the air. Crisp morning temperatures paired with bright, sunny afternoons can only mean one thing – changing leaves.
I've been fortunate to witness some of the most remarkable fall colors in many areas of the country. From the Blue Ridge Mountains to the Rockies to the magnificent waterfalls of the Pacific Northwest, autumn sets the United States ablaze with panoramic views of spectacularly vivid color.
If you're thinking about spending some time enjoying the beautiful colors of autumn, consider one (or more!) of these destinations: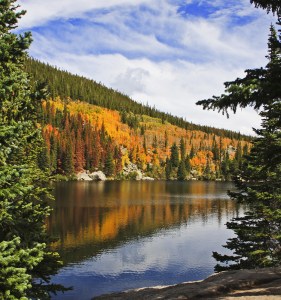 Without a doubt, Estes Park is one of Colorado's quaintest towns. Considered "base camp" for the Rocky Mountain National Park, it is more than 7,500 feet above sea level and boasts some of the most spectacular sites, especially at the peak of autumn. After a day of leaf peeping, wander into town but be careful of the elk that will inevitably be hanging out around town as well.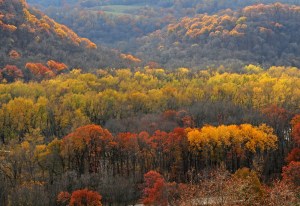 The Great River Road, Iowa and Minnesota
Undoubtedly, there are many miles of The Great River Road that are adorned with fall glory every year, but none as beautifully delicious as those in northeastern Iowa and southern Minnesota. From the sleepy Iowa river towns like McGregor and Lansing to roadside apple stands in southeast Minnesota, traveling The Great River Road in autumn will delight all of your senses.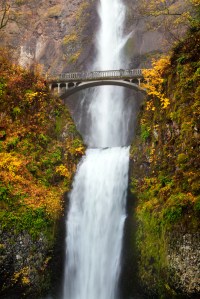 Multnomah Falls is an awe-inspiring place to visit any time of year. When the most brilliant fall colors are in full swing, the array of oranges, reds and browns only serve to further enhance the enormous beauty of the falls that will, inevitably, take your breath away.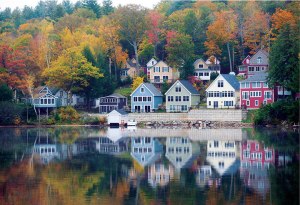 The Lakes Region, New Hampshire
With 273 lakes surrounded by mountains, feel free to take your pick of ways to see the changing fall colors in the Lakes Region. Boat, kayak, hike, bike or drive – it's up to you and none will disappoint. The water views with color-infused mountain backdrops are enchantingly breathtaking. Photographers, amateur and professional alike, will undoubtedly leave with a plethora of stunning shots.
I'm thrilled to see the rich, bold colors coming to life in my own backyard. The first pops of color are making their appearance and in a couple of weeks, I expect to witness the astonishing beauty of autumn in New England.
I. Can't. Wait.