Why is it that, when a person is an authority on good wine (albeit, many times a self-proclaimed authority), they are dubbed a "wine snob" while craft beer experts are christened connoisseurs or aficionados?
This is a question to which I will likely never have an answer. I guess it's a good thing I enjoy both and am an expert at neither.
That would explain why, in researching a "winery versus brewery" debate, I came to the conclusion that it's less of an "either-or" and more of a "why not both?" After all, both have hundreds of varieties – more than enough to please even the most discerning palate. Both can be pared with any number of suitable food choices. Most important, as the days get chillier and trips to the beach are no more, both make for a fun weekend road trip. (Just make sure your plans include a designated driver.)
Which are the best wineries and breweries to visit? That, of course, is a matter of taste and opinion.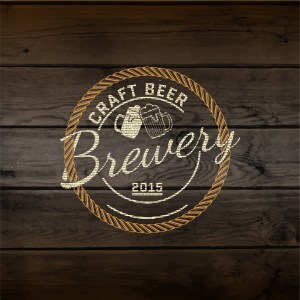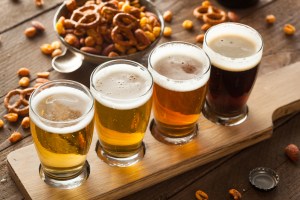 After reviewing several "best of" lists, I have compiled my own list of the seven best breweries in the United States. Please note, my list is not taste-tested-Linda-approved, nor was there a scientific method in choosing these particular breweries. I simply compared the best breweries lists from thedailymeal.com, thrillist.com and mentalfloss.com and found seven on which they could all agree:
Dogfish Head Brewery, Milton, Delaware
Russian River Brewing, Santa Rosa, California
Founders Brewing Co., Grand Rapids, Michigan
3 Floyds Brewing Co., Munster, Indiana
Jester King Brewery, Austin, Texas
Prairie Artisan Ales, Tulsa, Oklahoma
Toppling Goliath Brewing Company, Decorah, Iowa
To narrow my search for the best wineries in the United States (California, alone, boasts 4,054 – nearly as many breweries across all 50 states [4,144]!), I looked at two "best of" lists that ranked the best winery in each state. It seems there is more for the "experts" to agree upon as lists from epicurious.com and purewow.com are much the same. In fact, listing the wineries that they didn't agree on would be a shorter, more efficient list.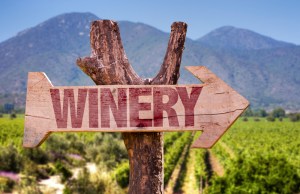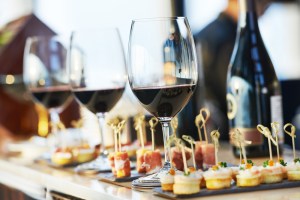 Here are just a few of those ranked the best by both publications:
Plum Creek Winery, Palisade, Colorado
Blacksmiths Winery, Casco, Maine
Chateau Chantal, Traverse City, Michigan
Old South Winery, Natchez, Mississippi
Gruet Winery, Albuquerque, New Mexico
Prairie Berry Winery, Hill City, South Dakota
Forks of Cheat Winery, Morgantown, West Virginia
While visiting each on the above lists could prove to be a lot of fun, road tripping to all 13 states is probably not in the cards for most. And, according to Craftbeer.com, there is likely one within 10 miles of your home.
Of course, I had to put this to the test, and true to form, I found one within 10 miles even in the mountains of New Hampshire. AND there are a couple wineries nearby too.
Brew, wine and beautiful fall scenery – sounds like the makings of a perfect road trip around the big lake with my favorite chauffeur.