I take the train to work and typically try not to engage in conversation with my fellow riders. Understand this is not because I'm anti-social but rather because a conversation will inevitably swing in the direction of my job and some sort of request for auto or auto lending advice. That is, until last evening when a gentleman asked me a question that I had never pondered – Chrysler 200 vs. Chrysler 300: which is better?
I attempted to explain to my fellow commuter, the question is not which is better but rather what kind of car suits your lifestyle? The Chrysler 200 is a midsized sedan while the Chrysler 300 is a full-sized sedan.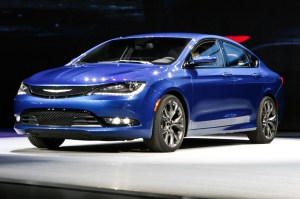 Some would argue the difference between the mid-sized and full-sized sedans, in general, is minuscule, as the actual variation in size/length of the vehicles is only about 10-12 inches. Think about this, though. Put an extra four inches of legroom in the back seat and another six to eight inches of storage space in the trunk and suddenly you're the one driving to the golf course because not only is your car the most comfortable, but everyone's clubs fit in the trunk. (Oh wait…is this a good thing?)
For those with small children (or no children), in need of plenty of trunk room for groceries or a suitcase or a couple of boxes, the mid-sized sedan, such as the Chrysler 200, has ample space.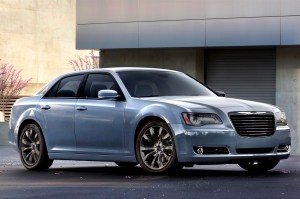 Space isn't the only thing to take into consideration. Good fuel economy is near the top of most people's list of must-haves when shopping for a new car these days and midsized sedans almost always deliver the best results, but their full-sized counterparts have made great strides in this category. The all-new 2015 Chrysler 200 will carry you up to 36-highway mpg and the 2014 Chrysler 300 is right behind it at an estimated 31-highway mpg.
Road comfort may be one of the most common reasons consumers purchase full-sized sedans. Built to provide maximum road comfort, there is a quiet elegance about the Chrysler 300 that delivers a relaxing, luxurious driving experience.
Finally, there is the subject of cost. How much car can you afford? A new 2014 Chrysler 300 has a starting MSRP of $30,895. The 2015 Chrysler 200 starts at $21,700. When it comes right down to it, this could be the deciding factor for some.
By the end of our train ride, I'm not sure if I had answered the gentleman's question or simply confused him further. He said he really liked the new Chrysler 200 and was leaning that way, but I could tell there was something about the Chrysler 300 that still tugged at his heartstrings. He may like the smaller, more practical vehicle, but if I had to bet on it, when he gets to the dealership, he's going to drive home in the one that's captured his heart.