During the month of July, Chrysler Capital has some exciting offers and incentives on some of the newest Jeep® brand vehicles, including the 2020 Jeep Wrangler and Wrangler Unlimited. Additionally, customers can go from start to finish on buying or leasing FCA US brand vehicles through the Drive Forward initiative.
Jeep brand vehicles have been no stranger to our Chrysler Capital Test Drives journeys. On one particularly wet and rainy afternoon, we got behind the wheel of the 2020 Jeep Wrangler Unlimited Sport 4X4.
The lead up to our appointment had us wondering if we were going to have to reschedule. It's one thing to adjust and drive in rainy road conditions, but it's another to do it in a brand new vehicle that does not belong to you.
Thankfully, all concerns were swept away once we got on the road with one of Kelley Blue Book's Most Awarded Cars of 2019.
SMOOTH SAILING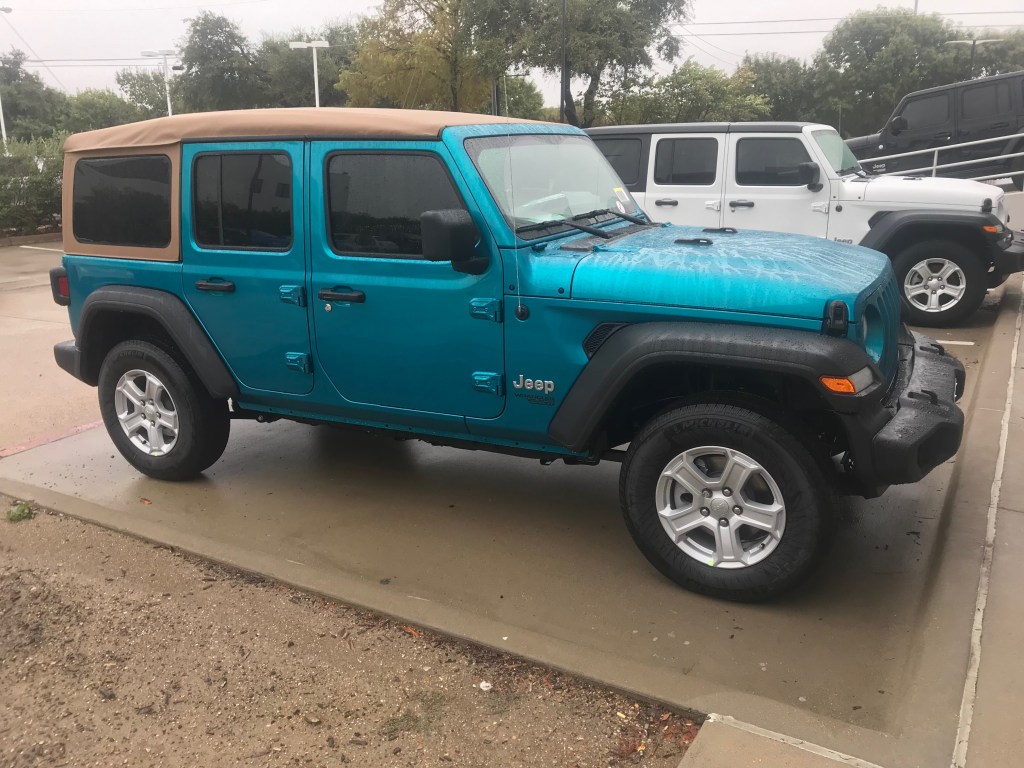 Though our driving expertise extends to our daily work commute, we felt at ease while driving the Trail Rated® badge recipient in rainy conditions.
The Jeep Wrangler Unlimited was built to withstand much more, making a wet highway feel like a breeze. Its available Command-Trac® 4X4 system delivers torque to all wheels for improved traction on different terrains1.
Our confidence grew with every turn as the Wrangler Unlimited matched, if not exceeded, the versatility of its fellow Jeep brand vehicle, and previous Chrysler Capital Test Drive, the Jeep Grand Cherokee.
MADE FOR ADVENTURE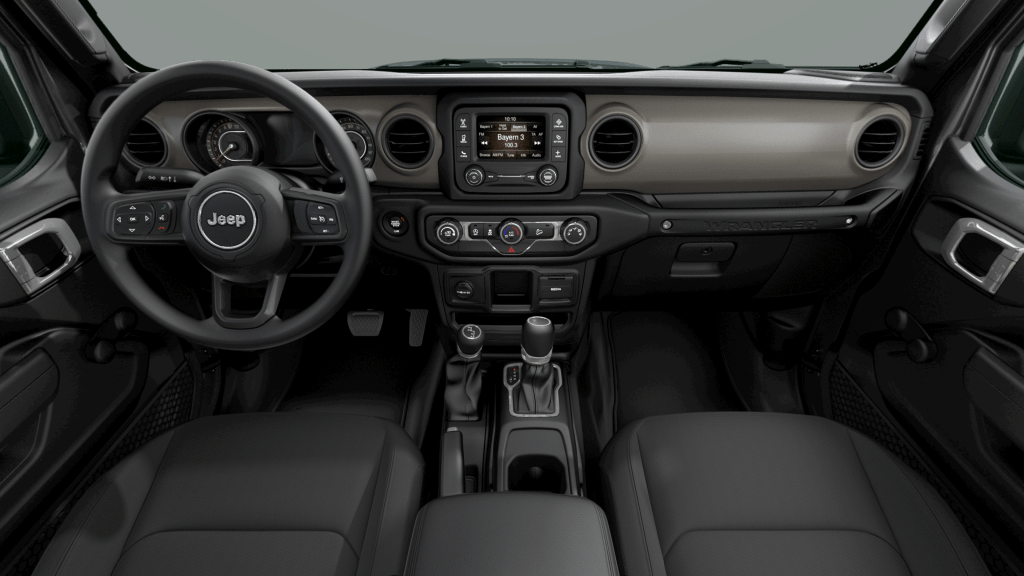 Checking out the vehicle's easy-to-lower available Premium Tan Sunrider® Soft Top had us feeling ready to take the SUV on a journey beyond big city highways. The 2020 Jeep Wrangler Unlimited creates an inviting set-up for drivers looking to do more with their vehicle than just go from Point A to B.
The rear seats were more spacious than anticipated and easily folded down providing an ample amount of space to carry cargo, including a removable cargo floor for any extra items.
The majority of all controls and tech features were centrally located on either the front dashboard or along the steering wheel. If you anticipate tracking in mud or getting dirty, the Jeep Wrangler Unlimited has available removable carpet and one-way floor drain to make cleanup easy and simple.
Overall, the 2020 Jeep Wrangler Unlimited felt like it could take on anything, provided plenty of space just like the best SUVs and was one heck of a fun ride.
To see lease deals and incentives on more Jeep brand and other FCA US vehicles, check out our Chrysler Capital Offers page.
1Always drive within your ability and experience level and consistent with conditions.