Upon returning home from a recent trip, my husband and I hit a deer. Everyone was fine, so no worries there, but our vehicle did not fare so well.
Still a solid eight hours from home, with a vehicle that was nowhere close to drivable, two large dogs and up to our ears in items we were transporting back from my parents' house, we needed something that:
Got decent gas mileage
Rode comfortably
Had plenty of room for all of our stuff and the dogs
My husband didn't want to admit it, but what we needed was a minivan. "See if they have an SUV," he said. Unfortunately for him, rental inventory was very low. But I did find a Dodge Grand Caravan about 30 miles away from where we were.
It only helped a little when I reminded him that just a couple of weeks prior, his boss was very impressed with the Dodge Grand Caravan he had driven as a loaner when one of the company vehicles was in the shop.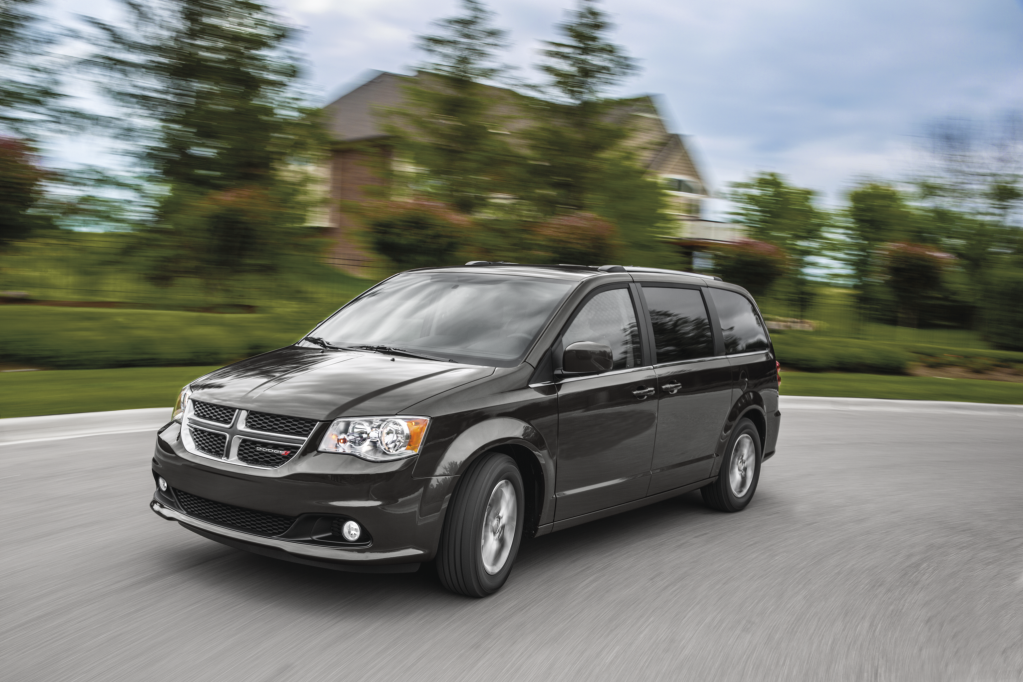 Regardless, I was on a mission to get home and perhaps you've heard the phrase, "Happy wife, happy life?" Exactly. So off we went to retrieve the minivan, repack our belongings and the dogs and get all of us back on the road!
Even my husband had to admit that the Stow-n-Go seats are a breeze for first-timers and made quick work of getting the back set up for the dogs and all of our stuff. Plus, there was more than enough room for everything we were bringing back home with us. (Seriously, we could have packed so much more stuff in that thing!)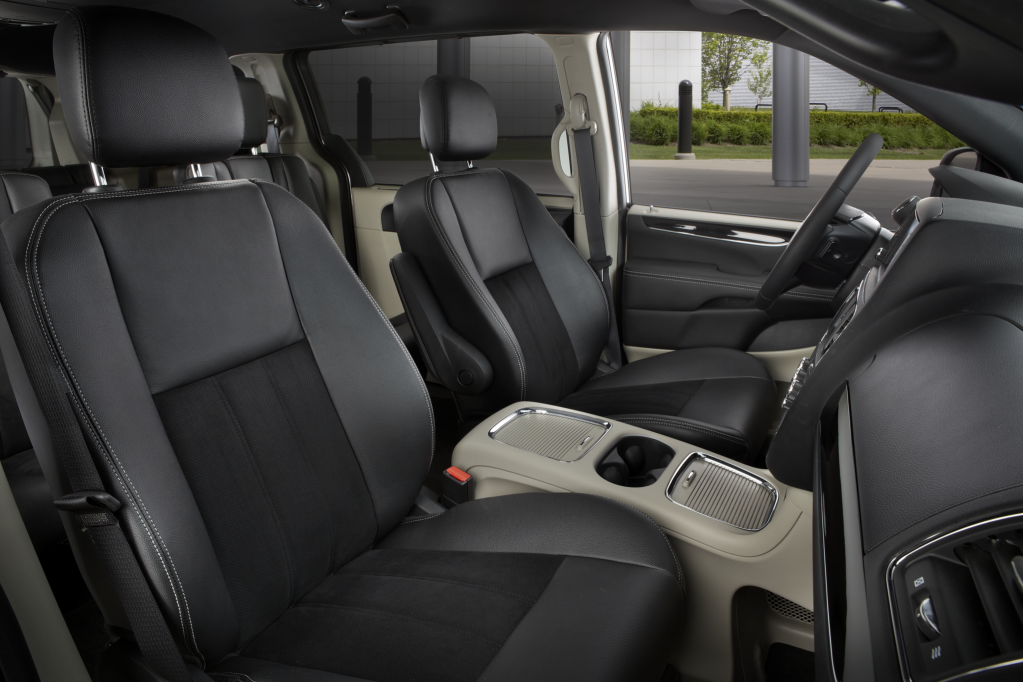 We were happily surprised to discover our particular Grand Caravan had navigation. It wasn't something we had asked for, figuring we were lucky to get anything at all, we weren't going to push our luck and ask for luxury items. But perhaps the guy at the car rental place just felt sorry for us. In any case, it was a nice bonus for sure.
Comfort-wise, it made the last eight hours of our trip much better than expected. We were tired, a bit sore and probably more than a little grumpy by both the delay and the reason for it, so having a comfortable alternative to our own vehicle definitely helped. The dogs were comfy too, all snuggled up in their makeshift bed that my husband made just behind our seats.
Performance-wise, the final leg of our trip took us through the Green Mountain Range, so the Dodge Grand Caravan was definitely put to the test. Unfortunately, I don't recall exactly what our average MPG was for the trip home, but I do remember that we had plenty of range between fuel stops. And even when we did stop, the overall price at the pump was a pleasant surprise as it was lower than expected and quite affordable.
The following day, our intent was to turn in the Dodge Grand Caravan that so valiantly saved the day. But in the end, I needed my Ram 1500 to head off to work. So my husband, with the permission of the rental company, of course, kept the minivan for one more day to pick our daughter up at the airport.
I guess he didn't mind driving it so much after all.