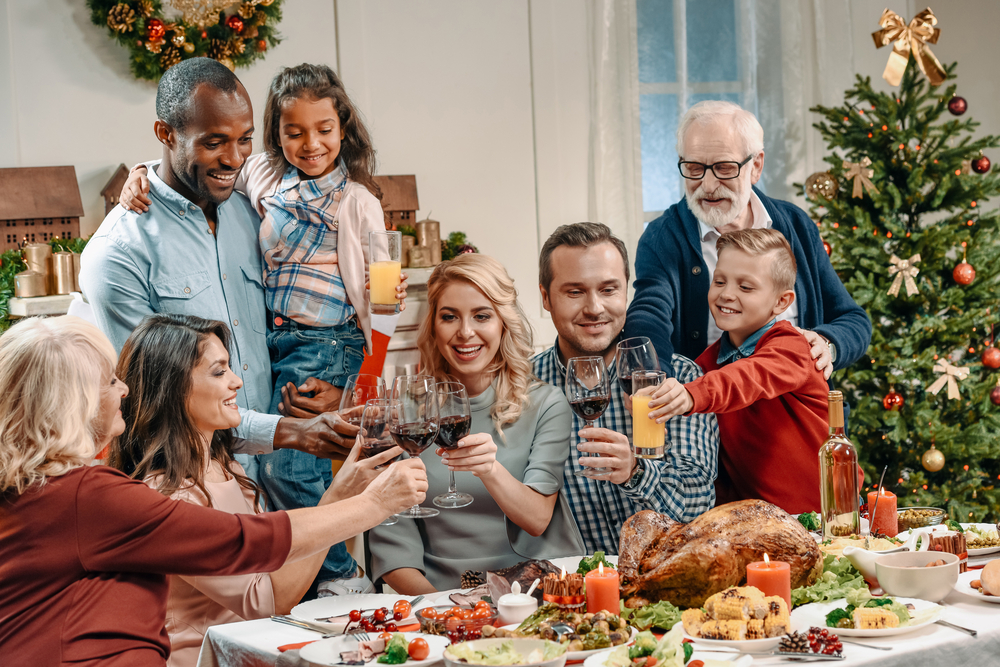 Most schools officially got out for the holiday break yesterday. College students are home. Many who put in for holiday vacation time have logged out and won't step back in their office until next year.
Now what?
Are you headed somewhere for the holidays or are family and friends coming your way? What does "home for the holidays" look like to you?
According to AAA's holiday travel forecast, you are likely traveling, as they suggest 107.3 million people will be journeying to their holiday destination this year. Whether it be by plane, train, automobile (or whatever other means of transportation is available), that's a lot of people out and about during the last two weeks of this calendar year.
As usual, the overwhelming majority will be driving, with an estimated 97.4 million people taking to the roads. "More expensive gas prices are not swaying holiday revelers to stay home," said Bill Sutherland, AAA senior vice president, Travel and Publishing. "In fact, across the board this year, travel has increased year-over-year for every major holiday weekend – Memorial Day, Independence Day, Thanksgiving – and we project the same for the year-end holiday period. We've seen the strong economy and growing consumer confidence fuel holiday travel all year long."
So, what can you do to make your holiday travel plans roll a little more smoothly?
First, AAA recommends avoiding peak travel times. If possible, leave early in the morning and plan your route so you don't end up driving through a city during rush hour.
Consider alternative routes that might be less congested.
Give yourself extra time. If you arrive early, you have extra time to spend with family and friends, or help prepare the holiday feast. On the other hand, if you get caught in holiday traffic, you have given yourself the necessary extra time to arrive safely.
Travel safe. Stay warm. And have a great holiday season, everyone!