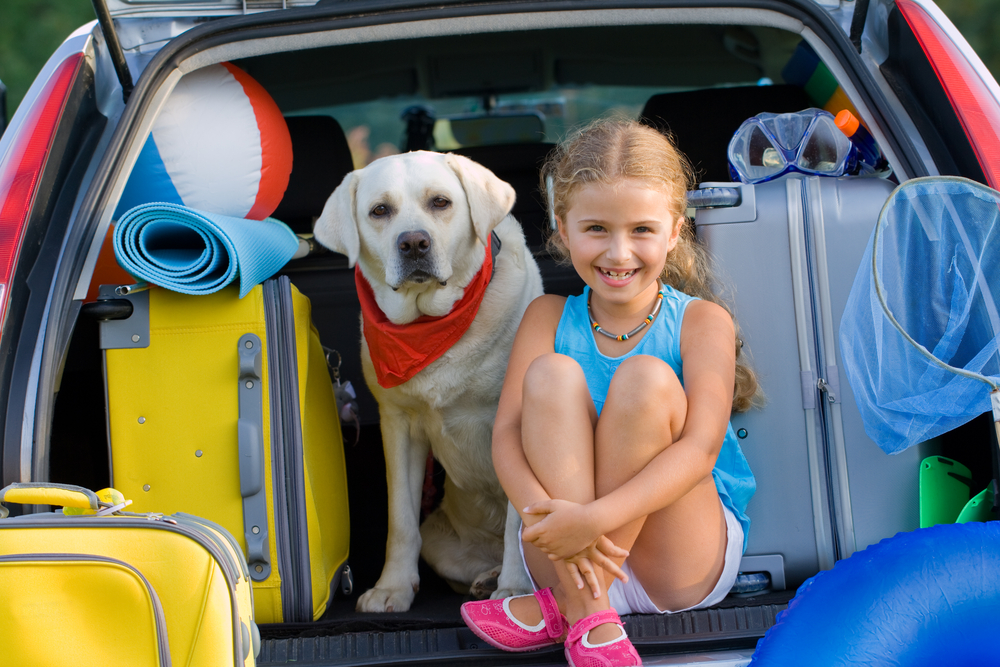 Summer is wrapping up and soon school will be starting. That means it's time for one last epic family trip.
If your family is anything like mine, your four-legged family members are just as much a part of these trips as everyone else.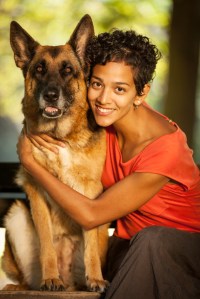 Just like traveling with kids, roving with Rover requires preparation and planning. Even an impromptu road trip is a bit less spontaneous when pets are enjoying the ride as well.
Exploring new places is fun for everyone. You can see and experience many fresh and different things and your pup will be busy investigating a plethora of unfamiliar smells. But something to consider is pet-friendly stops and whether your final destination has any kind of pet restrictions. The last thing anyone wants is to arrive, get out of the vehicle and discover a beloved family member is not welcome.
If your trip includes hotel stays, finding Fido and feline-friendly accommodations seems, to me, like it's less challenging that it once was. Best Western and LaQuinta hotels are both pet friendly and outline their pet policies on their websites. Find even more options in your destination of choice by visiting Pet.Friendly.Hotels.net.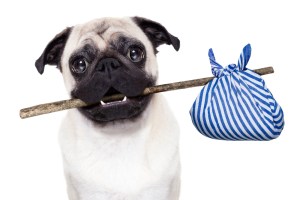 Camping along the way may seem like a good idea, but not all campsites are pet-friendly. Calling ahead to make sure your furry family members are welcome can prevent potential headaches.
Don't forget pet necessities when you're packing for everyone else in the family. Food, water, bowls, toys, crates, poop bags and leashes are the basic necessities. Depending on the length of your trip and the destination, you may also consider vet records, flea and tick repellents, etc.
While dogs seem to love the phrase "go for a ride," the inside of a moving vehicle is not always the safest place for them to be. Taking precautions inside the vehicle is as important as the planning you do for stops and accommodations along the way.
We've all passed or driven alongside a vehicle that has a dog with his head out the window, ears flapping in the window and nose working overtime to get in all the wondrous smells. As cute as it may be, though, things like rocks thrown by other vehicles can be dangerous. Also, should the worst happen and your vehicle is involved in an accident, the risk to serious injury is much worse.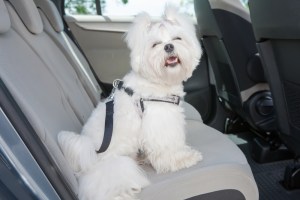 There are many ways to secure your pet inside your vehicle. From harnesses that work with seat belts to car-safe crates, you know your pet and what works best for both you and him or her. But if you have questions, research seat belt options on sites like Kol's Notes and talk to your veterinarian.
Finally, when your trip just isn't pet-friendly, finding the right sitter for your fuzzy family members can become stressful.
One of my favorite places to find quality care for our dog(s) is DogVacay.com. The site and user-friendly app make it easy to find animal-lovers near you who can provide the kind of care that you want. You can schedule a meet-and-greet with prospective sitters and while you're away, most send pictures and/or video of your pets enjoying their vacation time.
Choosing to take your pup on vacation with you doesn't mean that you're restricted to only pet-friendly activities. If there's a no-dog activity you'd like to do for the day, log onto DogVacay.com to find quality doggie day care that won't break the bank.