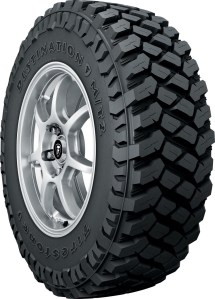 Round. Black. Rubber. Tires are BORING.
I used to look at tires as those four circular things that cost me a bunch of money every 25,000 miles or so. Nonetheless, they were (and are) essential for keeping me safely on the road, so I would occasionally stop by the shop to have "my guys" take a look and make sure things were rotated and balanced and all that other stuff you're supposed to do.
That's why I had my guys. They took care of that stuff so I didn't have to.
Then, I got my truck. My truck is cool. My truck has black wheels with huge, rugged tires. Tires are not boring anymore. Tires are awesome.
It's called perspective. (For the record, though, I still have guys that take care of that stuff for me.)
So, when a press release about the new Firestone Destination M/T2 tires crossed my desk recently, I may have paid a bit more attention than I would have a couple years ago. I'm just sayin'.
What makes these new tires so great?
"The Firestone Destination M/T2 tire is the ultimate tire for adventure-seekers looking to get the most performance out of their truck or Jeep®," said Erik Seidel, president, consumer replacement tire sales, U.S. and Canada, Bridgestone Americas Tire Operations. "Overlanders and weekend warriors expect their tires to perform across a wide range of intense conditions and the Destination M/T2 delivers an incredible off-road driving experience. We built a tough tire that attacks the terrain."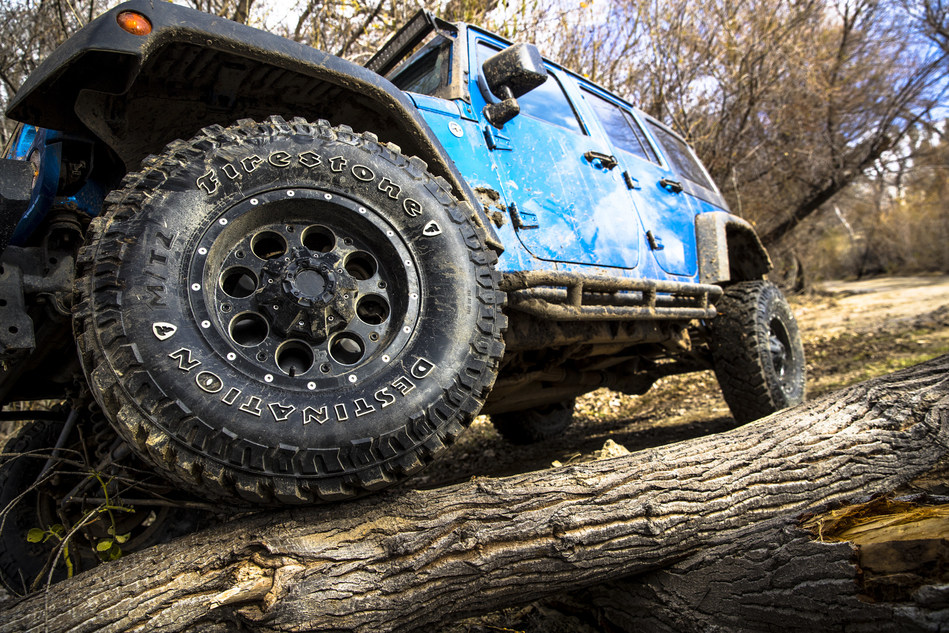 "The ultimate tire for adventure-seekers." What, exactly, does that mean?
First, let's get one thing out of the way – they're not street tires. Can they be driven on the road? Of course. But they are built for off-road performance to easily traverse mud, rocks, sand, etc.
Give them all you got. This aggressive, new tire boasts an all-new tread compound and tread design that provides increased traction and more resistance to chips and tears. You want to go muddin'? Bring it on. Thinking about a day at the beach? Forget the parking lot and head straight for the dunes. Or pack a lunch and navigate your way up the toughest trail.
Look for the Firestone Destination M/T2 tires available for purchase through authorized Firestone dealers as early as mid-summer 2017.