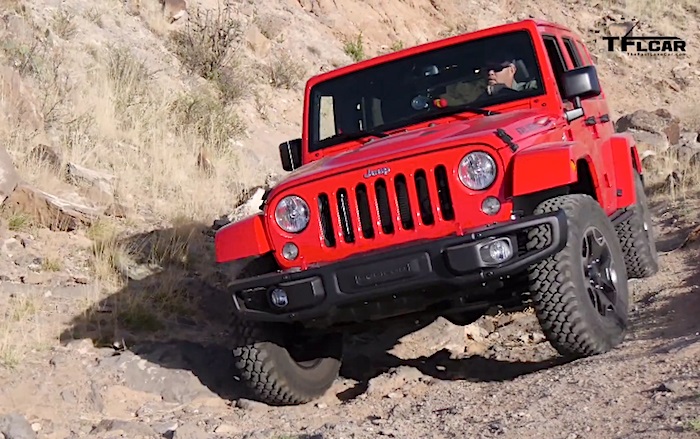 Say you were given keys to a Firecracker Red Jeep® Wrangler and the freedom to take it anywhere you wanted for a year. Would your trip include the northern most drivable point of the United States – Prudhoe Bay, Alaska? Or the southern most drivable point on the big island of Hawaii?
In April 2015, at the Easter Jeep Safari in Moab Utah, The Fast Lane Car (TFLCar) team set out to include both of those destinations, as well as the highest drivable point in all 50 states, into a one-year adventure.
The journey ended this year, 37,000 miles later, in the same place they began – at the 2016 Easter Jeep Safari.
Dubbing the adventure the Motor Mountain USA (MMUSA), TFLCar's team had more than just a fun year in a Jeep Wrangler in mind.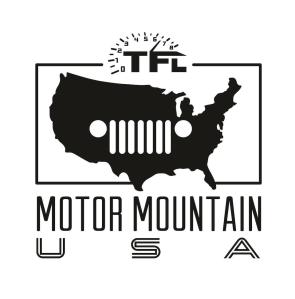 "We had three goals when we began Motor Mountain USA," said Roman Mica, Executive Editor, Host and Producer. "We wanted to create an adventurous video series that connected with our fans and was completely unique. Motor Mountain USA did just that. We summited the tallest drivable peaks in all 50 states. We drove a Jeep Wrangler to Prudhoe Bay Alaska, the farthest north you can drive in the United States. And then we drove to the southern most point in the United States on the big island of Hawaii."
The carefully planned excursion also included 50 deliberately hidden commemorative belt buckles. Each one was engraved with the name of the state in which it was hidden, left behind for TFLCar fans to find and post a photo on the show's site.
Such an undertaking does not come without planning and sacrifice.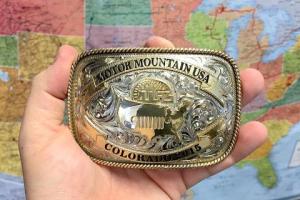 "The logistics and preparation were difficult, but worth every minute," according to TFLCar producer and managing editor Andre Smirnov. "The Jeep Wrangler drove over 37,000 miles back and forth across the nation. Some of the legs of this journey were weeks long at a time. Our family and friend's support over the past year was invaluable."
To read more about the TFLCar team's cross-country adventure and see which belt buckles have been found (yes, there are still some left to be claimed!) visit TFLCar.com.