The thought of buying a used vehicle can send chills up the spine of some car shoppers. Don't even go down the road of buying an older or high-mileage car. That could cause instant heartburn.
But the hard, cold truth is, not everyone can afford a new vehicle. Nor is a new vehicle appropriate or necessary for every situation.
Luckily, there are used vehicles in many different price ranges to suit a buyer's needs.
In a recent article, Best 10-year-old cars for less than $10,000, Autoblog.com included the 2007 editions of three FCA US vehicles – the Chrysler 300, Dodge Magnum and Jeep® Grand Cherokee.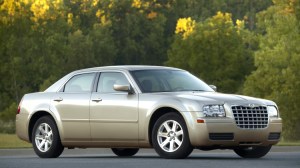 If you're in the market for a full-sized sedan, but not looking for a full-sized sticker price, Autoblog senior editor Greg Migliore says you can't go wrong with a used Chrysler 300.
"The 2007 Chrysler 300 remains a solid choice for used car buyers with an enthusiast bent. In an era when weak four-and-six-cylinder engines were common," Migliore points out, "the 300 offered a 340-horsepower variant, reinforcing a performance halo for Chrysler that it still relies on today. Even a decade later, the design holds up inside and out – you won't be embarrassed to pull up to the valet in a nicely maintained 300."
Remember the Dodge Magnum? It was only made for model years 2005 through 2008, but this unique muscle wagon is making a comeback in the used car market. If you need the space, but you're just not quite ready to give up your muscle car, the Dodge Magnum is where realty and rebel can come to a meeting of the minds.
And, as Autoblog Editor Jeremy Korzeniewski points out, "If your budget allows, you can even snag a 425-horsepower SRT8 edition."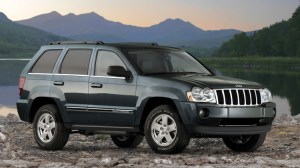 Last, but never least, the Jeep Grand Cherokee – I sometimes wonder if any "10 Best" list would be complete without either a Grand Cherokee or Wrangler making an appearance at some point. But I digress …
David Boldt, an Associate Contributor at Autoblog, based his opinion on the 4.7L V8 and 5.7L Hemi versions of the 2007 Grand Cherokee stating both "should serve you well for an investment under $10,000 in most parts of the country." He went on to say, "And with careful attention to ongoing maintenance, along with occasional parts replacement, there's no reason you can't drive it for another 10 years."
While Boldt's comment about ongoing maintenance was referring specifically to the 2007 Jeep Grand Cherokee, the same holds true of used cars in general. Take good care of your vehicle so it takes good care of you!