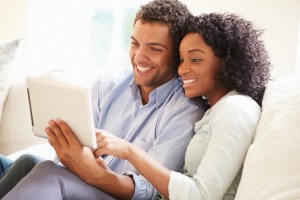 It seems like most of the articles I read lately begin with some version of "It's that time of year …" and, to me, that can only mean one thing – shopping. Oh, yay. Shopping ranks right up there with things like sticking my finger in a light socket. It's not really how I want to light up my day.
Luckily, online shopping has made my life much easier. And sites like WearMopar.com have an array of gear that makes gift-giving a breeze.
Take Mopar® Miles, for example. First, he's cute and cuddly – the perfect pal for little tykes. Second, wearing his Mopar shirt and displaying his Mopar paw, he's obviously a motor head at heart. Finally, for every bear sold, Mopar will make a donation to B.R.A.K.E.S., a free, defensive-driving class for teenage drivers.
For the active person in your life, check out the Contigo® Kangaroo water bottle. With its convenient side storage compartment, you no longer need to find a place to tuck your key and/or ID when you realize your workout attire doesn't have a pocket. Simply store it in your water bottle and keep things moving.
"Mopar has a large catalog of quality auto parts and great accessories, along with fun and unique brand merchandise, that will make great gifts for Mopar fans during the holidays," said Bill Harry, Head of Mopar
Service and Parts Marketing. "Shoppers can choose from items to fit any budget, and by visiting WearMopar.com, the Mopar eStore or an authorized dealership, they can avoid crowds at the mall or department stores this holiday season."
And don't forget the great merchandise from each of the individual FCA brands!
Many Jeep Wrangler owners are already familiar with Jeep Gear and JeepGear.com, but for those who may be new to the brand, there is a plethora of great merchandise and gift ideas for every family member and any budget.
Ram trucks has a lot of new items to choose from this year, including a Ram Grizzly 15 Hunting Cooler.
Always hitting the mark with plenty of great-looking merchandise, Dodge will definitely steer you in the right direction. Have some fun with a red Dodge-ball, handle the heat with a grilling mitt or spice things up with some Hemi sauce.
FIAT is fun and so is their merchandise. Check out the FIAT charm key ring and the FIAT scarf – both great gift ideas for the FIAT lover in your life.
Last, but certainly not least, imported from Detroit, the Chrysler collection is classically Chrysler. With elegant key rings, an ideally designed trunk organizer and a beautiful mahogany humidor, this is where you find the perfect gift for the hard-to-buy-for person in your life.