Many consider this weekend the "official unofficial" kickoff to summer. While I hope everyone will take time out to remember and honor those who have died for our country, it is also a great opportunity to spend time with family and friends.
If you're having a get together, but aren't sure what to do while everyone is over, try some of these ideas on for size.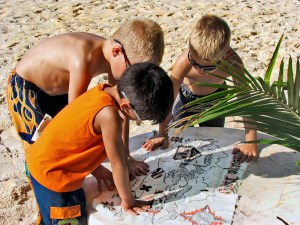 Play. Laugh. Have fun.
Who wants to sit around all day? BORING! Instead get everyone up and moving with either a scavenger or treasure hunt.
If you either don't have the time or don't think you're creative enough to come up with clues on your own, iMOM.com has three different downloadable ideas that will have your guests (adults and kids alike) having a grand old time.
Don't forget your camera for this one. You'll definitely want to record some of the hunt's best (and funniest) moments.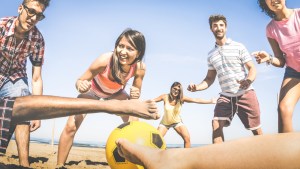 Get your move on
Does your family play sports? How about a hike? Whether you divide up for a friendly game of soccer or baseball or head off to a nearby trail that you've been meaning to hike for years, get up and enjoy the outdoors together.
Is Mother Nature raining on your parade? Okay. Put on an impromptu talent show in the living room and discover everyone's hidden talents.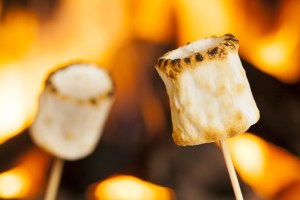 Unwind. Eat. Enjoy.
Fire up the grill and gather up all the outdoor chairs you can find to unwind after a day of activity.
You don't need your very own gourmet grill chef. Good old fashioned burgers and dogs will do just fine. Bite-sized raw vegetables can offer an easy and delicious healthy alternative if you're looking for something besides chips and dip.
But if you can, try not to skip roasting the marshmallows. There's something so satisfying about a big ol' ball of warm, gooey fluff after a day of friends, family, food and fun.