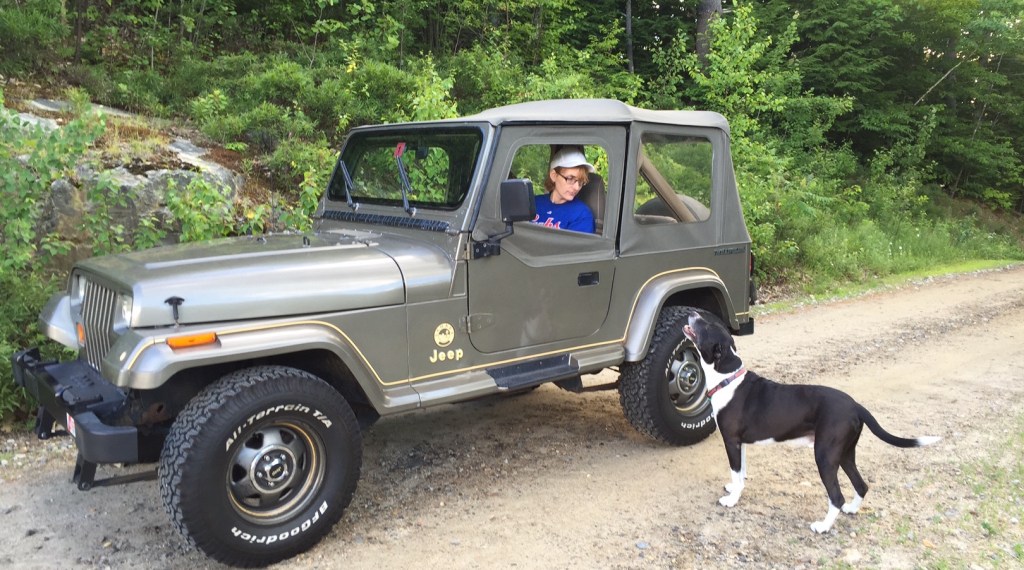 Before we moved from the Dallas area to New Hampshire, we knew we would be living in a more rugged area. The house we ultimately chose is located on an unmaintained road in the Belknap Mountains.
Our two-door sports car wasn't going to cut it.
Needless to say, we sold it. (Insert sad face here.) But that left us with one vehicle and my husband's work truck that can barely navigate our road. (For the record, it is NOT a Ram truck.)
So, what is a girl to do?
In discussing which vehicles would be able to ascend the hill leading up to our tiny neighborhood, a Jeep® Wrangler was a no-brainer. Even though we talked about it, I never thought it would become a reality. Other vehicles, like a Ram 1500, just made more sense. Plus, any Jeep Wrangler that I might want would either be too expensive or an impossibility to find. After all, Wrangler owners don't just part with their babies.
Then, I went to Boston for a conference.
While I was gone, unbeknownst to me, my husband started his search and found the needle in the haystack.
After the standard what-happened-while-I-was-gone conversation, he tentatively broached the subject of this diamond in the rough that he had stumbled upon. It was a 1989 Jeep Wrangler YJ Sahara in pristine condition.
WHAT?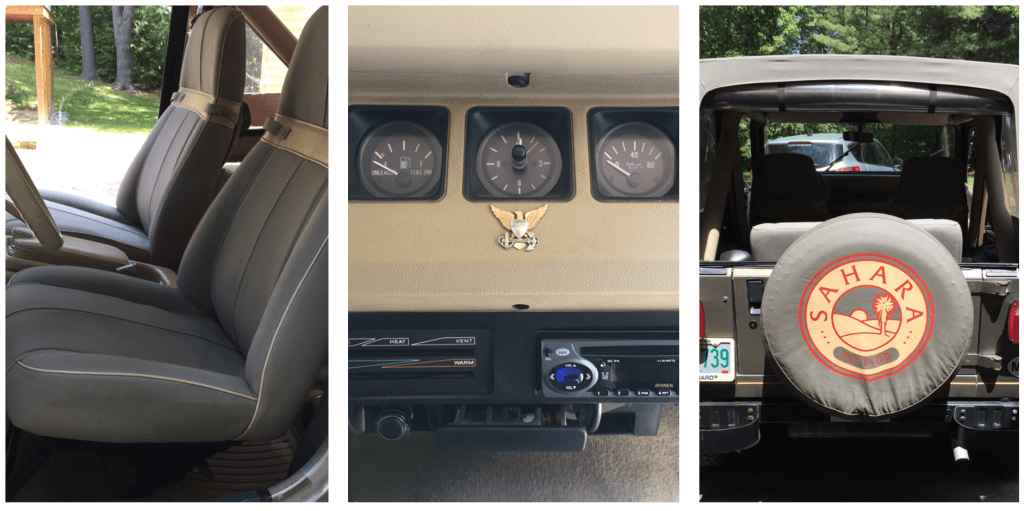 The seller lived nearby and we could go look at it, if I wanted to. Ummm … OKAY.
We drove up the seller's driveway and there it was. Gorgeous. Khaki metallic. The controversial square headlights. Five-speed manual transmission with a 4.2L I6 engine. And the seller had everything down to the factory radio that she stored when an aftermarket one was installed.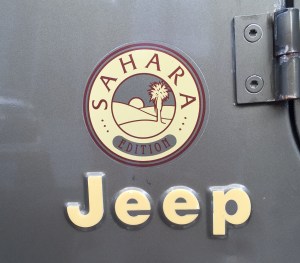 To say it's in mint condition might be a slight exaggeration. It is, after all, a 27-year-old Wrangler and it was driven in the spirit in which a Wrangler should be driven. But the off-roading scars are minimal and only serve to give it more character. My husband's description of "pristine" was on-point, given its age.
Our test drive only made me fall in love with it more. It even won over my husband who is now surfing the web for parts.
So, the question "Why are you selling it?" seemed an obvious one. (We could both tell that listing it was a difficult decision.) But her reply was simply, "Jeeps are meant to be driven and I just don't have the time anymore."
With that, our decision seemed a simple one.
Now the proud owner of our first Jeep Wrangler, we're looking forward to a "topless" summer with the wind in our hair. (Well, mine anyway. Guess I'll have to buy some sunscreen for my hubby's head.)