It's hard to argue with science.
Now the Chrysler Pacifica Hybrid has science on its side as the Automotive Science Group (ASG) granted the minivan with Best Environmental Performance and Best All-Around Performance awards.
According to the ASG's study, the Pacifica Hybrid outperformed the average vehicle in its segment by 34 percent, thereby producing 34 percent less CO2-e emissions over the first 6.5 years in its lifecycle. Additionally, the minivan maintained a 24 percent smaller carbon footprint than the average large vehicle available to North American consumers in 2018.
In other words, when it comes to preserving the environment, the Chrysler Pacifica Hybrid does a pretty good job.
"With 84 MPGe, the Pacifica Hybrid reveals new possibilities for fuel economy gains and emission reductions, earning the Pacifica Hybrid ASG's coveted Best Environmental Performance award," said Colby Self, Managing Director of ASG.
"The Pacifica Hybrid, with its 33-mile all-electric driving range, leverages the increasingly cleaner U.S. power grid as a fuel source to significantly improve the environmental benefits of the PHEV powertrain in 2018, and across future years," Self said.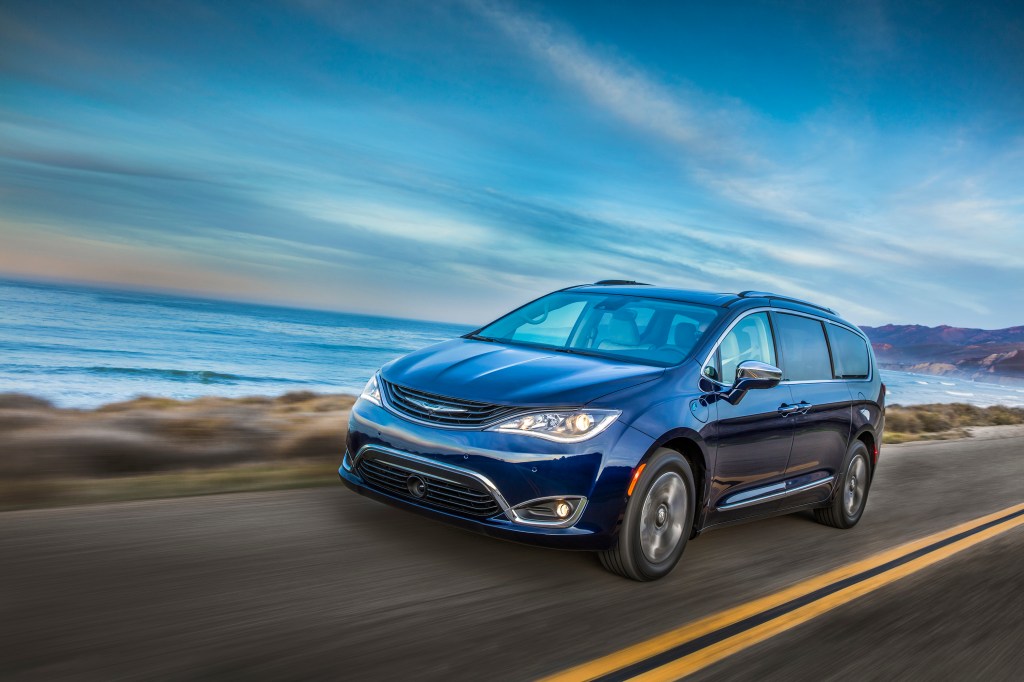 This marks the second consecutive year the hybrid minivan has received All-Around Performance honors in its class.
The ASG performed an Automotive Performance Index™ (API) study, assessing 823 model year 2018 minivans, crossovers and SUVs available to North American consumers in the first quarter of 2018, and with full production capabilities, according to the ASG official website. The API study analyzed environmental factors from raw material extraction and vehicle production through each vehicle's operational life.
The Pacifica Hybrid enjoyed other recent success when it was awarded the Green Vehicle of Texas recognition by the Texas Automotive Writers Association this spring.
Additionally, the ASG awarded the 2018 Jeep® Compass with Best Economic Performance in the Crossover class. The full study findings from the ASG will be published on June 1. To see the full ASG study results, visit https://www.automotivescience.com.