It comes for every car owner.
As the years and miles go by, the time arrives to transition to a new vehicle. For many, when making this major investment decision, it helps to know the trade-in or sale value of one's current vehicle. Obviously, all of us hope our rides can maintain their value for as long as possible and not depreciate too greatly over time.
Well, a recent study by online car search engine iSeeCars.com reveals that the Jeep® Wrangler and Wrangler Unlimited show the lowest average depreciation out of any vehicle over a five-year span.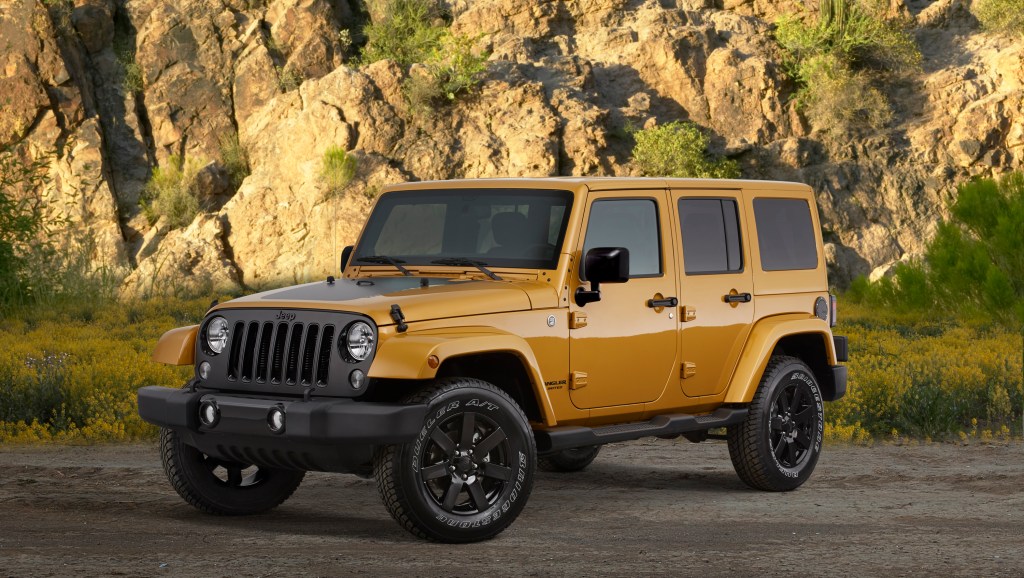 In addition to being the most awarded car of 2019 according to Kelley Blue Book, the four-door Jeep Wrangler Unlimited ranked first with an average depreciation average of 30 percent over five years, followed by the two-door Jeep Wrangler in second at 31.5 percent. Both vehicles scored far lower than the industry average of 49.6 percent.
"RUGGEDNESS, DURABILITY AND ICONIC DESIGN"
"For consumers who buy new vehicles and sell them around the five-year mark, choosing a model that retains the most value is a smart economic decision," said iSeeCars CEO Phong Ly.
"Jeep Wranglers are known for retaining their value for reasons including their ruggedness, durability and iconic design. Because of Jeep's loyal following, their demand outstrips supply in the used car marketplace leading to high resale values."
The numbers grow more impressive when narrowing to major metro areas across the country. In 14 of the U.S.' 20 most populous cities, the Jeep Wrangler or Wrangler Unlimited showed the least amount of depreciation, including as low as 24.9 percent in Phoenix, Arizona.
iSeeCars Lowest -Depreciating Vehicle By Metro Area
Lowest-Depreciating
Metro Area
Model
Average Five-Year Depreciation
Atlanta, GA
Jeep Wrangler
29.9%
Chicago, IL
Jeep Wrangler Unlimited
31.2%
Dallas-Fort Worth, TX
Jeep Wrangler Unlimited
30.2%
Denver, CO
Jeep Wrangler Unlimited
29.3%
Detroit, MI
Jeep Wrangler
32.8%
Houston, TX
Jeep Wrangler Unlimited
30.5%
Los Angeles, CA
Jeep Wrangler Unlimited
27.5%
Minneapolis-St. Paul, MN
Jeep Wrangler Unlimited
29.9%
Orlando-Daytona Beach, FL
Jeep Wrangler
28.7%
Phoenix, AZ
Jeep Wrangler Unlimited
24.9%
Sacramento-Stockton-Modesto, CA
Jeep Wrangler
28.0%
San Francisco-Oakland-San Jose, CA
Jeep Wrangler
25.0%
Tampa-St. Petersburg (Sarasota), FL
Jeep Wrangler Unlimited
29.7%
Washington, DC (Hagerstown, MD)
Jeep Wrangler Unlimited
30.0%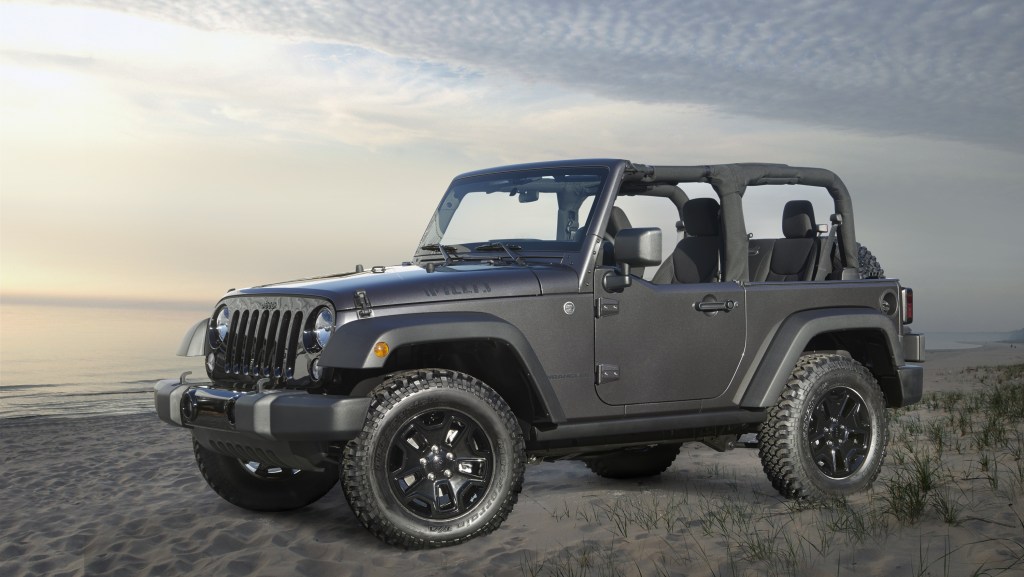 MORE RESULTS
Other FCA US LLC vehicles finished well in the study. The Dodge Challenger scored among the top-10 lowest depreciation among the sports car segment. Additionally, the Ram 1500 depreciates 8.9 percent less than the average vehicle.
According to their study, "iSeeCars.com analyzed more than 6.9 million new cars from model year 2014 sold in 2014, and more than 800,000 used cars from the same model year sold between January and October 2019."
For the full results of lowest depreciating vehicles, visit iSeeCars.com.
To see incentives or lease deals on Jeep Wrangler or other FCA US LLC brand vehicles, visit our Chrysler Capital Offers page.