The 2017 all-new Chrysler Pacifica is quickly racking up a shelf full of awards. It seems like every time I turn around, another one pops up on my screen.
I'm sure, however, when I tell you the 2017 Chrysler Pacifica was awarded Crossover-SUV of the Year by the Rocky Mountain Automotive Press, you will have the same thought I did.
Huh?
I mean, the Chrysler Pacifica is a minivan, right?
Yes, it is.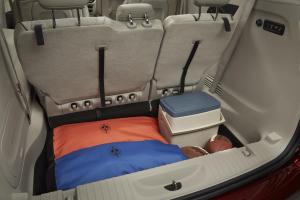 But then I asked myself, in general, why do we purchase Crossovers and SUVs? Most of us are not off-roading, but rather carrying our families, pets, recreational gear and whatever else we can think to put inside.
So, perhaps the question, instead of "why?" should be, "why not?"
Time and again, the Chrysler Pacifica's award-winning style and technology is proving that it provides an unparalleled level of versatility and functionality for today's families.
Industry experts love it. Shouldn't you?