This is Foley.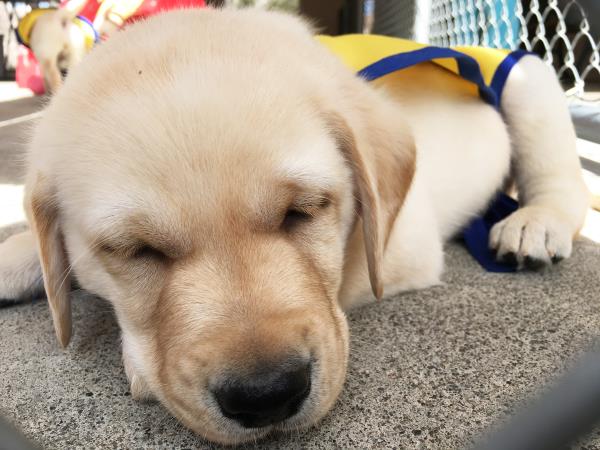 He's cute, right?
As a growing puppy, Foley is very busy these days. But not for the reasons you might expect. You see, Foley is part of the Give a Dog a Job campaign. So, besides eating and playing as all puppies do, Foley is hard at work each day, learning how he can one day help his human.
Who is his lucky human, you ask? That is yet to be determined.
Currently, Foley is a Canine Companions for Independence puppy. As he grows, he will learn approximately 40 commands that will eventually help his human experience independence on a level he or she may have never thought possible. Canine Companions dogs are professionally trained to assist people with disabilities, helping with things like opening doors, turning off lights and even pulling manual wheelchairs.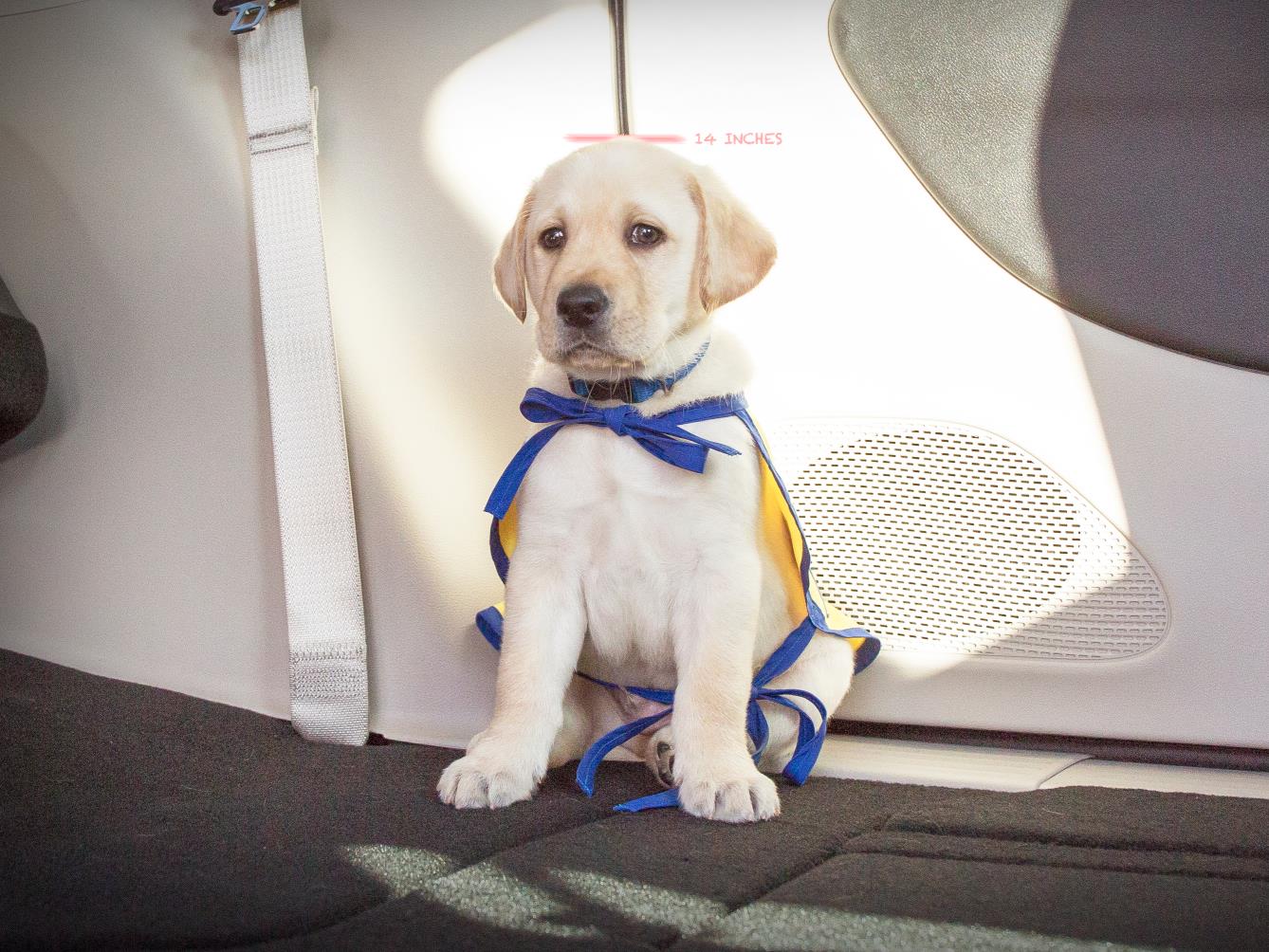 The Chrysler brand is partnering with Canine Companions for Independence to help bring more awareness to the Give a Dog a Job campaign.
"Through our partnership with Canine Companions for Independence, the Chrysler brand is able to help bring awareness to its Give a Dog a Job program through our new online social initiative," said Tim Kuniskis, Head of Passenger Cars, Dodge, SRT®, Chrysler and FIAT®, FCA North America. "As we follow Foley through his journey, fans will get a first-hand look at watching him grow and learn, from puppy training to becoming a fully-trained assistance dog, and also gain an understanding of the huge amount of time and resources it takes to train these amazing dogs."
In addition to working on the social media initiative to promote Give a Dog a Job, Chrysler and has partnered with BraunAbility to further enhance the Chrysler Pacifica by adapting it for driver's with special needs, particularly those who use wheelchairs.
"Our partnership with Chrysler Pacifica, BraunAbility and our Give a Dog a Job campaign brings our mission, the stories of our remarkable graduates and the adventures of Canine Companions puppy Foley to a whole new audience across the country," says Paul Mundell, CEO of Canine Companions for Independence. "We are deeply grateful for the commitment made to us by these two leaders in adapted vehicles. The upfitted Chrysler Pacifica provides greatly enhanced independence for people with disabilities, especially those who utilize wheelchairs."
For inspirational stories of dogs currently working side-by-side with their humans and to follow Foley on his journey to becoming a Canine Companion, visit Chrysler.com.