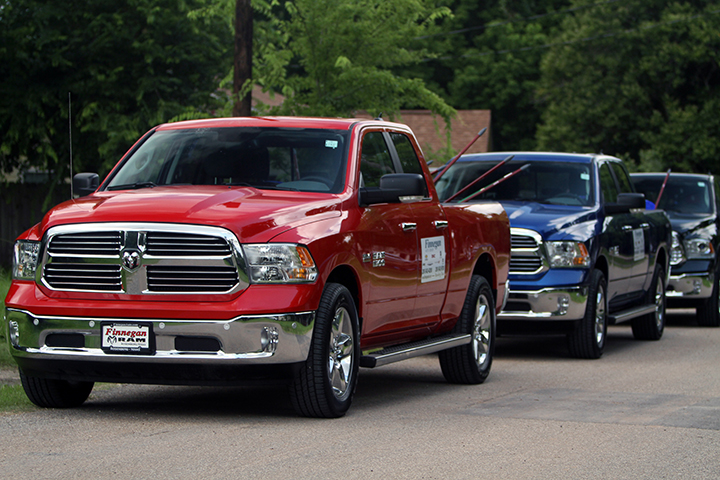 One could hardly turn on the news in the last several weeks without images of flooding and tornado damage flashing across the screen. The severe weather that plagued many states held everyone's attention.
This year's weather events caused residents of Richmond/Rosenberg, Texas, to find themselves in the midst of a voluntary evacuation as the Brazos River rose beyond its banks. This hard-hit area holds special meaning to me, as I spent my first two years in Texas working in Rosenberg, and I watched as familiar areas panned across my television screen.
When nature strikes an ugly blow and tragedy ensues, victims rely on the help of organizations such as the First Response Team of America.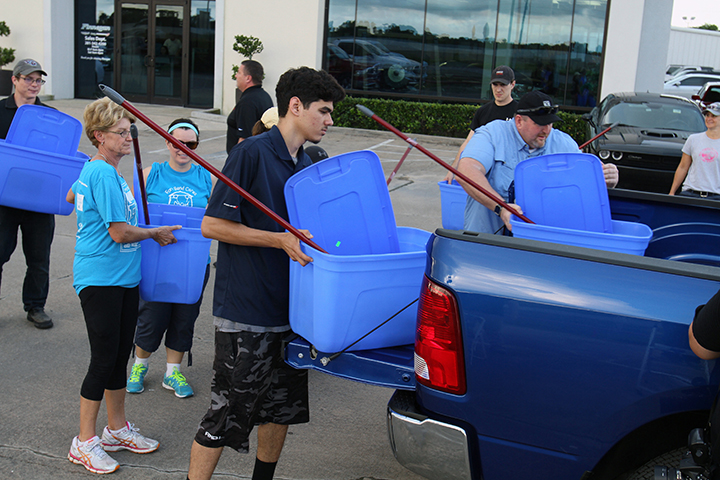 Recently, members of Ram Nation joined members of the First Response Team of America in the effort to restore normalcy to the city of Rosenberg. Volunteers from the Finnegan Chrysler Jeep® Dodge Ram dealership and the Ram Trucks Southwest Business Center delivered much-needed supplies and helped clean up homes of those hardest hit.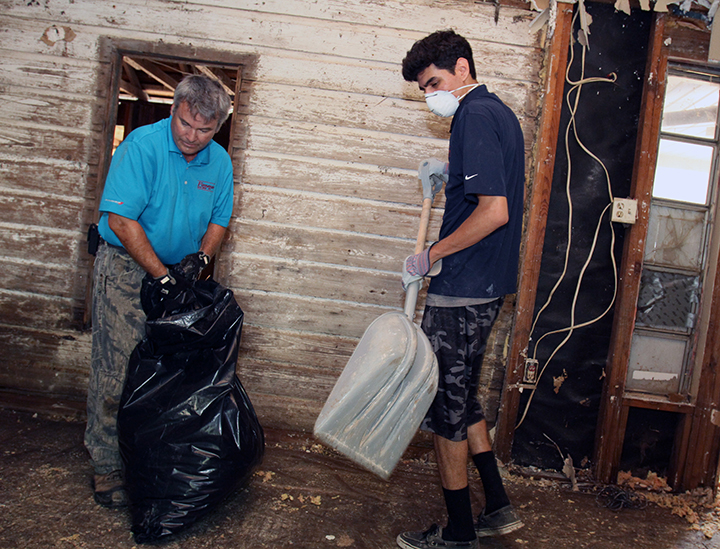 It's been nearly four years since Ram Nation was created and their partnership with the First Response Team of America was formed. During that time, they have joined volunteer forces to help victims of severe weather events in Rosenberg, Wimberley and San Marcos, Texas, Tupelo, Mississippi, and Moore, Oklahoma.
"Ram truck owners have a strong sense of community and a natural instinct to lend a helping hand to family, friends and neighbors when a need arises," said head of Ram Brand, FCA – Global, Mike Manley.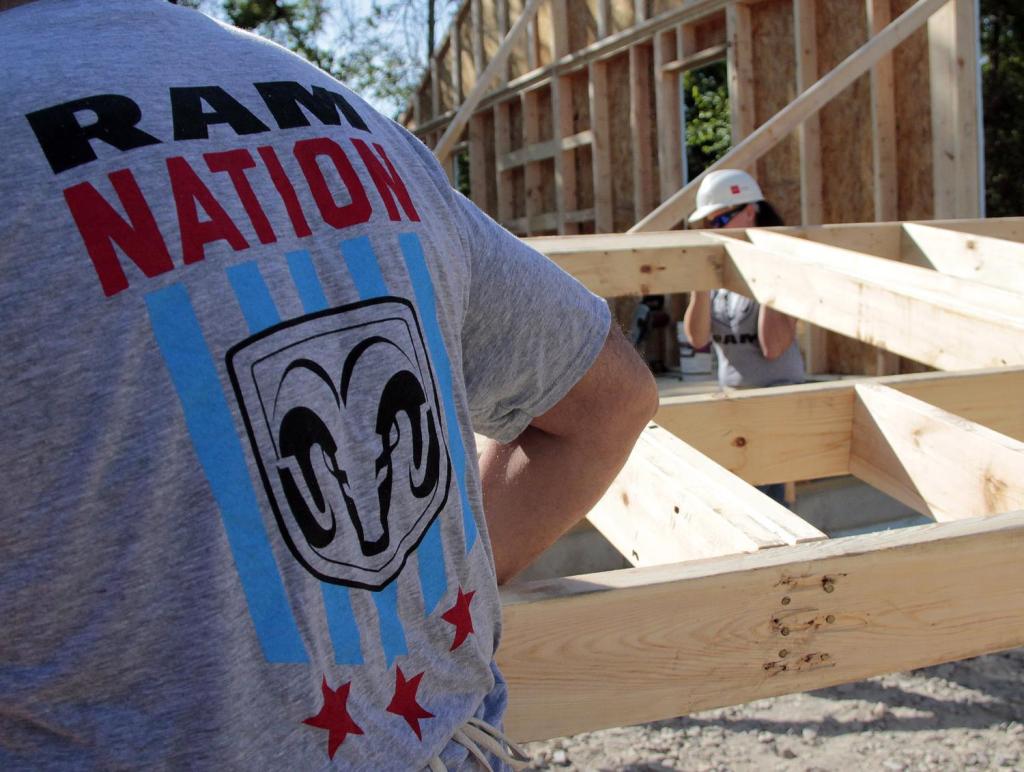 To this point, farther north, near Detroit, dozens of volunteers representing the Ram truck brand worked to raise the walls on the first of three Habitat for Humanity homes being built in Lincoln Park, Michigan, a Detroit suburb.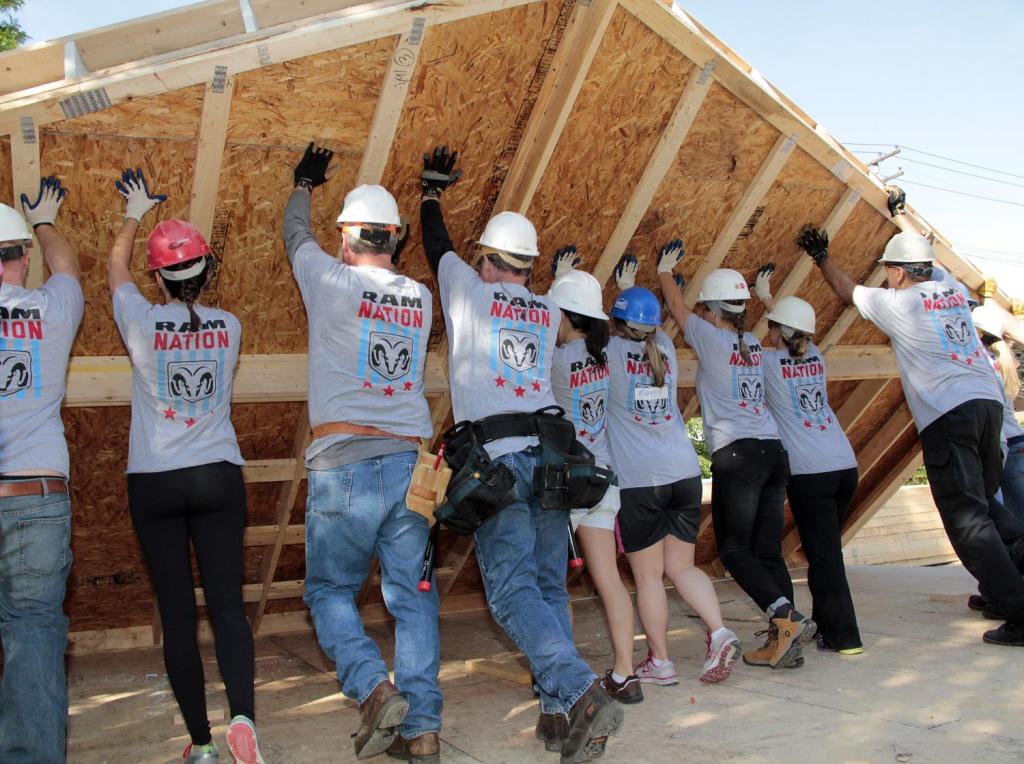 "Helping raise the walls on the newest FCA US Habitat for Humanity house is the perfect opportunity for our Ram Nation volunteers to use their know-how, skillset and willingness to give back for the benefit of our communities and new homeowners," said Manley.
It's not just the Ram Nation volunteers this time around, though, as an estimated 260 FCA US employees will donate approximately 1,800 hours to complete the house.
To say that helping with a Habitat for Humanity build is rewarding would be an understatement. After taking advantage of an opportunity to do so for a day, I can honestly say I was happily exhausted and very proud of the work we got done that day. (Luckily for the new homeowners, there is always an "expert" around to keep the work moving, flowing smoothly and up to par.)
One of the best parts of volunteering for a build is meeting and working alongside the future homeowners as they put in their 250 hours of "sweat equity."
"Service is an integral part of our mission and we are delighted to partner with Habitat Detroit to help another family realize their dream of homeownership," Lesley Slavitt, Head of Civic Engagement, FCA US LLC, and CEO of the FCA Foundation, said. "We wish the new homeowners well as they make this house a home."