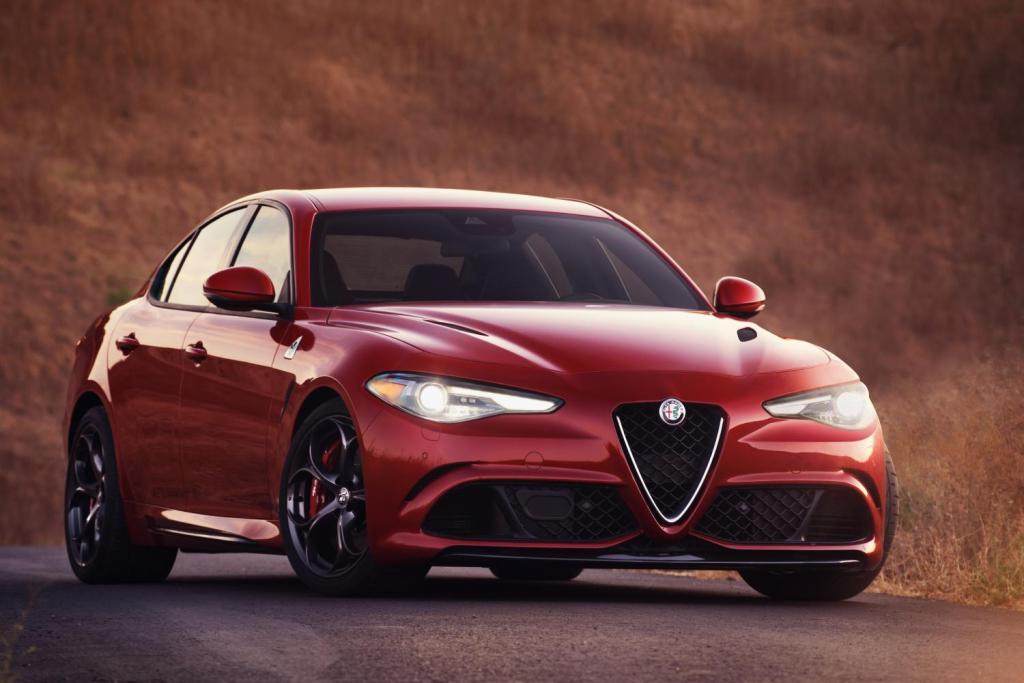 The first time I ever heard of Alfa Romeo I was 17. Like everyone else that summer, I was drinking in the latest box office smash and the med-student-turned-summertime-playboy/waiter, Robbie, made reference to using his tips from that summer to buy an Alfa Romeo.
For those who didn't recognize the movie reference, it was Dirty Dancing. Set in 1963, Robbie may very well have been saving those tips up to buy a coveted Alfa Romeo Giulia.
Today the Alfa Romeo Giulia is back and last week the first one rolled off the production line in Cassino, Italy. More beautiful and better than ever, the all-new Giulia will soon be headed for U.S. soil, ready to be set loose on the American bi-ways.
Much to-do has been made about the Giulia's re-entry into the American market. It is, after all, a completely new Giulia and only the second new model, worldwide, from Alfa Romeo in six years.
Distinctly Alfa, the Giulia is truly a stunning car from its classic, triangular grille to the powerful lines that give it a muscular essence, all the way back to the quad exhaust. Weighing in at a svelte 3,300 pounds the vehicle is constructed of aluminum and carbon fiber. It also has near-perfect 50/50 weight distribution for better handling.
As we all know, beauty is more than skin deep and the Giulia doesn't disappoint.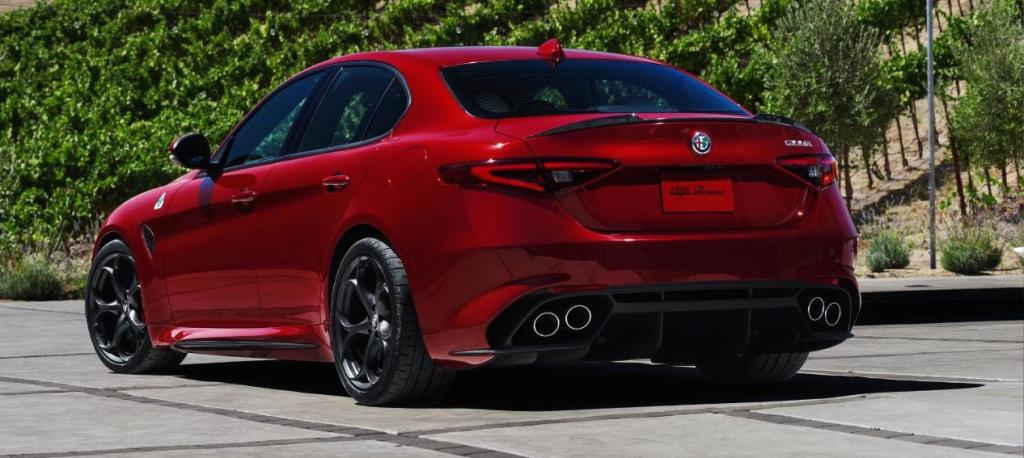 The powerhouse Quadrifoglio edition boasts a 2.9L twin-turbo V6 that produces 505 horsepower and 443 lb-ft of torque. This Italian sensation completed the Nüburgring in seven minutes and 39 seconds, beating the next fastest sedan by 14 seconds. It only makes sense that this quick, little beast will also be the first to make it to the U.S. market.
For those who prefer the elegance of the vehicle over the need for speed and don't mind waiting, a 276-horsepower 2L turbo four-cylinder with eight-speed automatic and rear-wheel drive will be available at a later date. Choosing the Giulia or a Giulia Ti will likely have less impact on your wallet than the top-of-the-line Quadrifoglio, but major differences end there.
The more mainstream edition will offer an all-wheel-drive option as well as Sport, Luxury and Performance option packages and standard drive modes that include Dynamic, Natural and Advance Efficiency.
Pricing for the U.S. market has yet to be announced, but the rumor mill is rampant with numbers that will surprise even the most skeptical. This beauty should be an affordable choice for the many who will undoubtedly fall in love with it and it's scheduled to arrive just in time for a late summer romance.