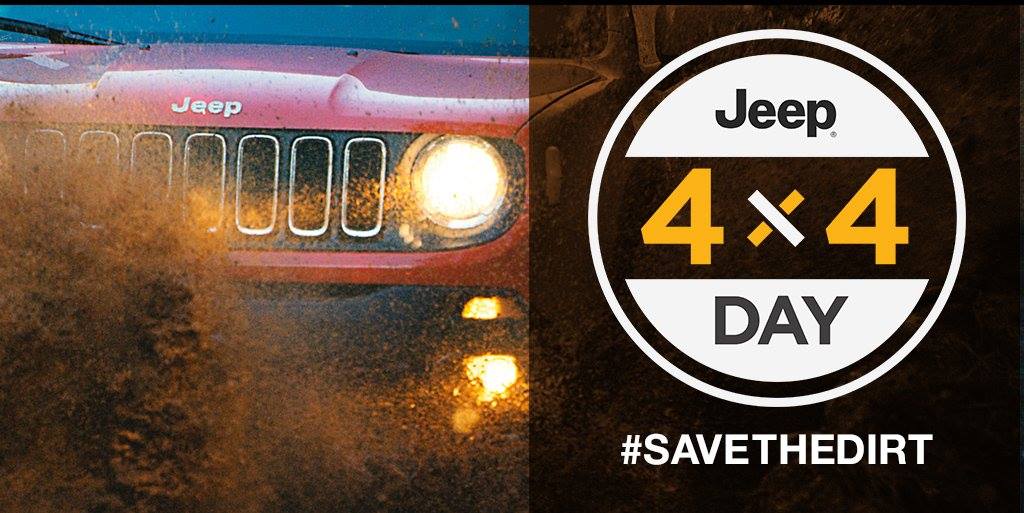 Monday is April 4 – known to some as 4×4 Day.
How does a Jeep® brand owner celebrate 4×4 Day? They skip the carwash until after April 4, of course!
Wearing their dirt, snow, mud (whatever!) with pride, real 4×4 enthusiasts know it's a badge of honor. And with it generally comes a story.
Now, in celebration of the 75th anniversary celebration and acknowledging "We don't make Jeep, you do," the Jeep brand is launching a yearlong "My Jeep story" campaign. Jeep brand owners can share their stories via picture, text or video on Jeep.com/myjeepstory.
"As we mark the 75-year milestone of the Jeep brand, there is no other brand that is able to embrace its global community in a way that invites these individual and compelling stories that have also shaped their own, personal journeys," said Olivier Francois, Chief Marketing Officer, FCA Global. "Our Super Bowl campaign firmly acknowledged 'We Don't Make Jeep, You Do,' recognizing that the rightful ownership of the brand resides uniquely within its fans, followers and owners. 'My Jeep Story' will help bring to life and pay tribute to the true spirit and humanity that has come to embody the brand."
Helping to launch the campaign, musical artist Ciara made a special appearance at Camp Jeep during the New York Auto Show on Wednesday, March 23.
Ciara is a self-described "Jeep girl" and shares her story on Jeep.com/myjeepstory.
"My love for the Jeep brand started in my early days, when I would listen to my father's military stories, and remained prevalent to the days when I drove my Jeep Wrangler to the studio at the start of my dream career as a musical artist," said Ciara. "I'm so proud to be celebrating the Jeep brand's 75th anniversary and helping to launch their 'My Jeep Story' campaign."
Join Ciara by sharing your Jeep story. Share your #SaveTheDirt photo and/or video on Instagram. Then share your story at Jeep.com/myjeepstory.