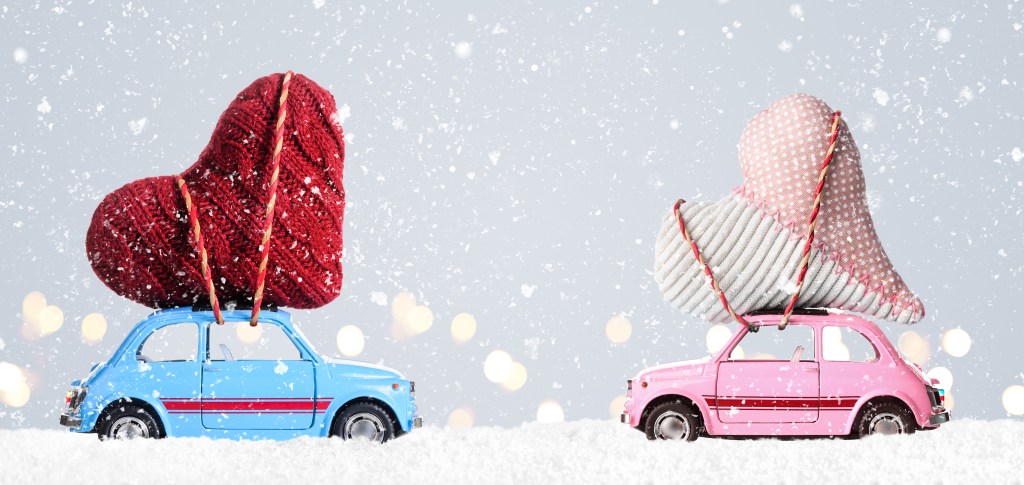 You COULD settle for one of the standard Valentine's Day gifts this year. There are plenty of places out there ready and willing to fill your order for flowers, chocolates, balloon bouquets and everything else that screams, "It's Valentine's Day and I didn't know what else to get."
But if you want your gift to be remembered and appreciated this year, you might want to give one of these a try instead.
Purchase a detail package. Everyone appreciates a clean car. Take it one step further and show your mate's vehicle some car-love that will have it sparkling from the inside out.
If your partner is more of a do-it-yourself kind of person, put together a basket of his/her favorite car cleaning supplies. Check out the garage shelves to determine preferred brands and then make a trip to your local auto supply store to stock up for a gift basket that will leave him/her in awe of your thoughtful gift.
Once the car is clean, wouldn't it be nice to keep it that way for a while? A car cover can help keep things like dust and pollen from tarnishing a fresh wash job. It can also protect the finish and keep the paint from fading in harsh sunlight.
Does your significant other travel long distances for work? Perhaps using tollways that can rack up a significant bill each week? Have you ever considered prepaying his/her tolls? It might seem like a crazy idea, but whether you do it for a week, a month or longer, it's a gift that keeps on giving.
Covering other driving expenses can also go a long way. Prepaid gas cards are quick and easy gifts to pick up and are a thoughtful gift for anyone who spends a lot of time on the road – and at the gas pump.
Personalized coupon books are a popular gift every year, but have you ever considered creating a car-themed booklet? (Free templates are available online – my favorite is DLTK-cards.com.) You can be as creative as you like. Anything from offering to restore hazy headlights to offering to take the car in for its regular maintenance checkup are helpful items to include. If a new vehicle is on the books for this year, helping with research and offering to go along on test drives might be appreciated. It's your booklet, leaving you with the freedom to do whatever you want. Just don't forget to include some activities that are fun for both of you, like taking time out for a romantic road trip.