I can count my experiences with minivans on one hand.
Most of my memories with vans come from carpooling to school when I was a kid. I remember I would get excited for one specific neighbor to pick me and my group up because she had a sleek, state-of-the-art VHS player inside the minivan. As a child in the 90s, this was unbelievable. It was like seeing the future!
So after getting an up-close look at the Ram 1500 Limited Crew Cab, I thought it could be a nice change of pace to test drive a vehicle from another segment. Enter the 2019 Chrysler Pacifica Touring L Plus.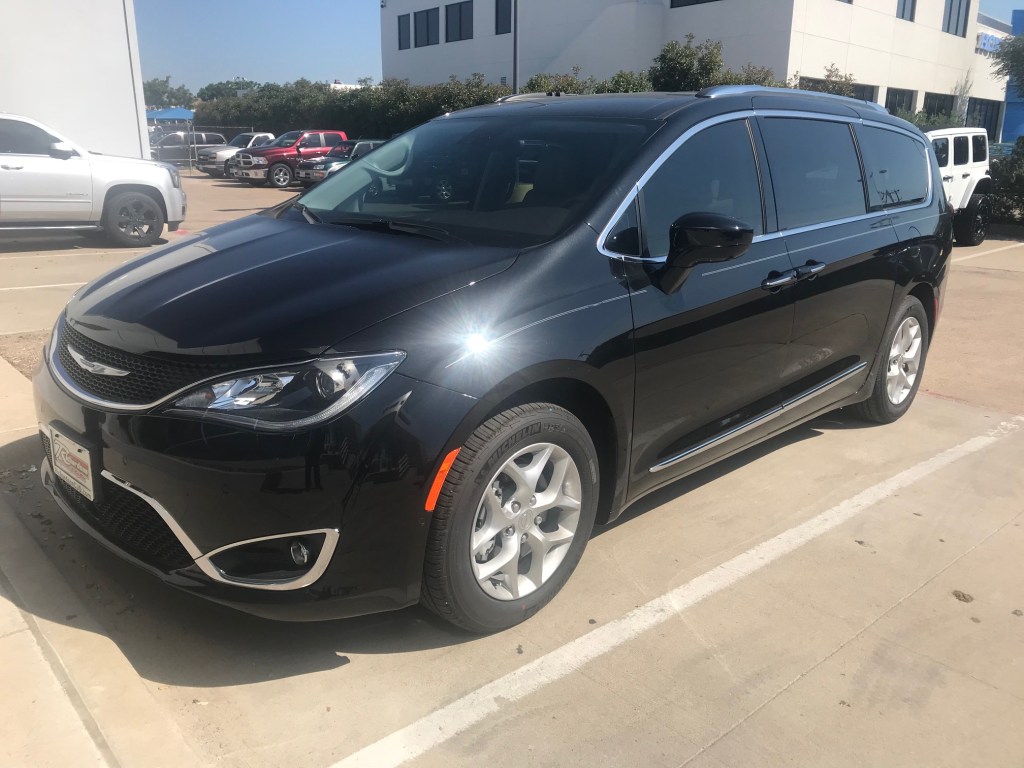 It's been an eventful year for the minivan. From taking center stage on the Chrysler brand display at the DFW Auto Show to winning Cars.com Family Car of the Year, the Pacifica stands as one of the premier vehicles among its segment.
We took the award-winning vehicle out for a spin to get a first-hand experience with how it drove and feel out its vast variety of features. Here is what stood out to us.
SAFETY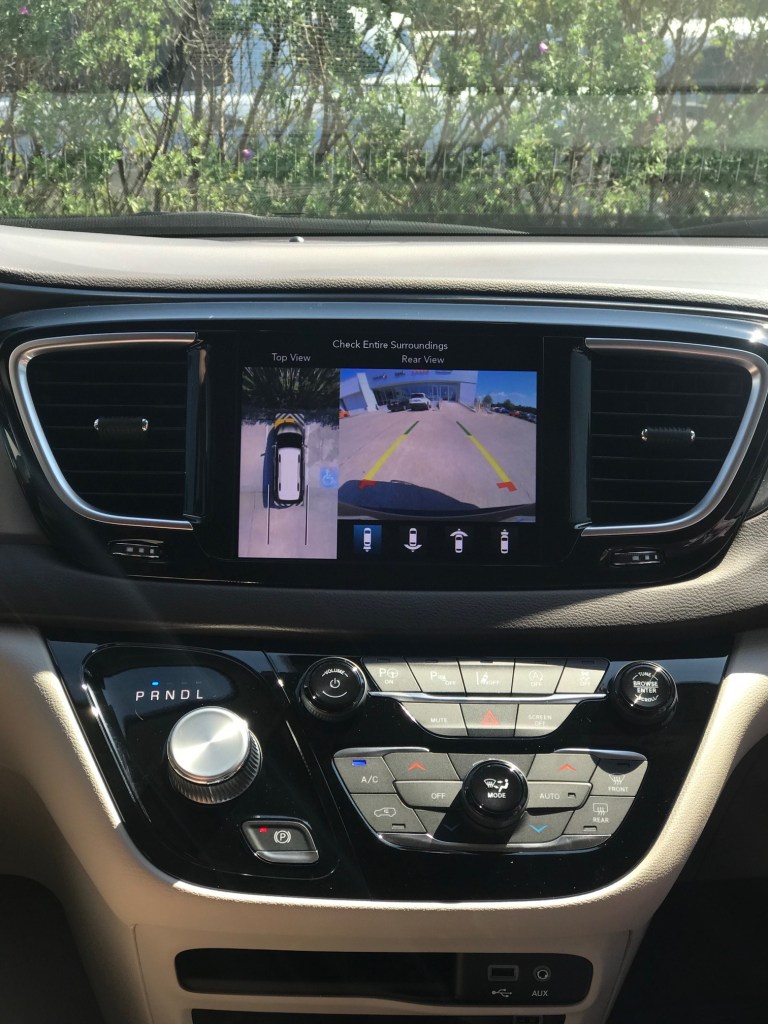 Right from the get-go, the Pacifica already felt like it went the extra mile to help me feel safe and protected. When I back out of my parking space, not only does the display screen show a rear-view camera, it also gives me a bird's-eye view from above through the available 360° Surround View Camera1. Having a feature like this made it much easier to be aware of my surroundings.
EVERY SPACE UTILIZED
As my guide toured me around the Pacifica's interior space, I mentioned to him, "There's really not an inch wasted in here."
Being the only minivan in its class with the available Stow 'n Go® Seating and Storage System2, the Chrysler Pacifica tries to make every effort to provide you with space to store any and everything possible. The storage system gives you ample opportunity to adjust seating and space based on what you need, whether it be heading up a carpool or hauling a bunch of equipment.
MOVIES, MUSIC AND GAMES, OH MY!

When I was growing up, whenever we'd go on road trips my parents would go through great lengths to create the ultimate driving experience. It felt like the biggest part of the trip was how they prepared the back so that my older brother and I wouldn't get bored.
I remember one trip, my dad laid out blankets and pillows throughout the back seat with an eight-inch portable television plugged through some generators so that we could watch movies or play games. My mind was blown.
Was this safe? Of course not! But that was way back when, and my dad managed to create for us an all-inclusive gaming experience all within the confines of an SUV.
Sadly what my father created for us would not stand a chance against the technology of the Chrysler Pacifica.
Through the available Uconnect® Theater3, our Pacifica carried:
10-inch HD touchscreens
Blu-ray™ player4
Dual HDMI inputs
Wireless headphones
Wireless streaming (not compatible with Apple®devices)
Bluetooth®remotes and games and apps
And all of these features are within arm's reach while being comfortably buckled into the backseat.
Despite the Pacifica's seemingly endless entertainment at my fingertips, I'm still grateful for my dad going through so much trouble to make our road trip fun.
Thank you, Dad, and I'm sorry the Chrysler Pacifica crushes your backseat set up. You did your best and that's what counts.
To see offers on the 2019 Chrysler Pacifica and other FCA US LLC vehicles, check out our Chrysler Capital Offers page.
1Always check entire surroundings visually before proceeding.
2Based on the FCA US LLC Premium Minivan Segment. Second-row Stow 'n Go® not available on hybrid models.
3Certain features require a compatible streaming device and may use your device's existing data plan. See dealer for details.
4When properly equipped. Video only available on front screen when vehicle is in park.