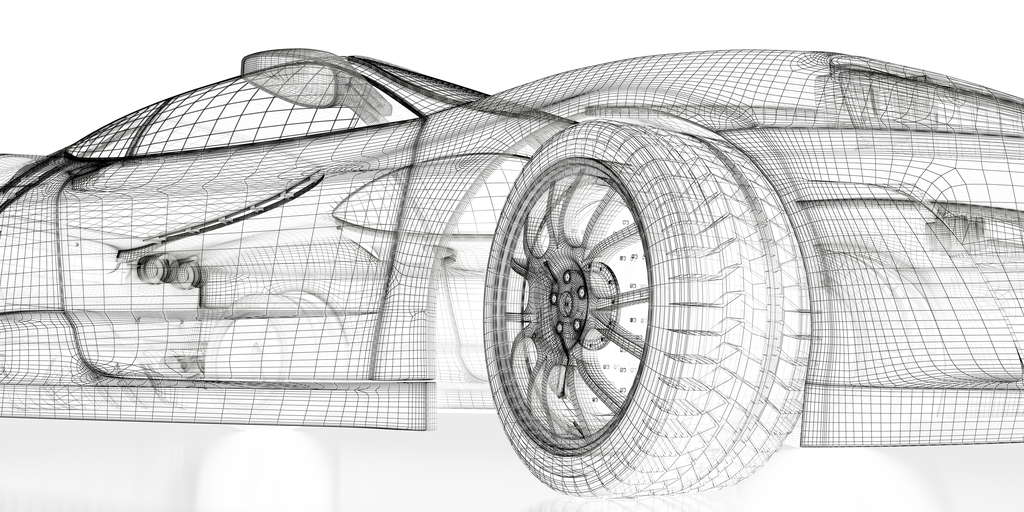 April 28, 2017, is a special day.
For me, it's my daughter's birthday. For aspiring young artists who love drawing and designing vehicles, it marks the submission deadline for FCA's fifth annual Drive for Design contest.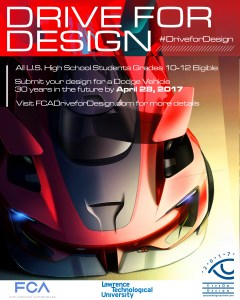 If you've never heard of the contest before, it is an invitation for high school students (grades 10-12) across the country to design, draw and enter their vision of a Dodge vehicle 30 years in the future. Former winners included students from New Hampshire to California.
This year, FCA US partners who help to bring Drive for Design to fruition include EyesOn Design and Lawrence Technological University.
"Five years ago, we created Drive for Design to connect with young art students and make them aware of careers in automotive design," said Mark Trostle, Head of Performance, Passenger Car and Utility Vehicle Design, FCA – North America. "This year, we are joined by Lawrence Technological University and EyesOn Design, both locally-based organizations that share our passion to excite, educate and inspire students."
Prizes for the top three designs include summer automotive design courses at Lawrence Technological University (including room and board) and will be guests of the FCA Design Team at the EyesOn Design Vision Honored Black Tie and Silent Auction.
The grand prize winner may also be eligible for a $50,000 scholarship to Lawrence Technological University.
Judges will be looking for craftsmanship, design quality, illustration and originality.
Entrants can submit only one final design. It must be submitted as a PDF, jpeg or png at FCADriveforDesign.com and be no larger than 11×17. And, of course, it must be the entrant's original work.
For more information, including outlined contest rules and where to submit your entry, visit FCADriveforDesign.com.