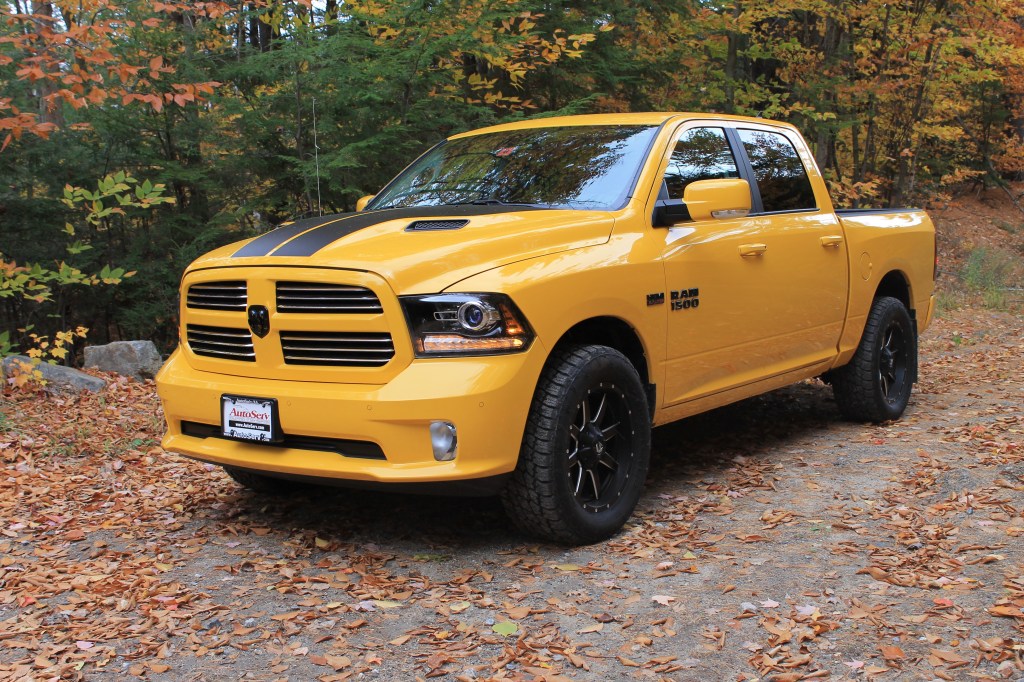 I've previously mentioned the importance of a test drive. And, if you read, There's just something about a truck, then you already know we were in the market for a new Ram truck.
This was not something we had discussed with our daughter. Yet.
We were down to decision-making time and I had yet to drive the truck. Not wanting to waste a minute more, my husband was ready to get that step out of the way. But it was getting late and our daughter was NOT excited about going out after dinner, on a dark, cold, rainy night to test drive a vehicle. Then she found out it was a truck and she was especially put off. She made it very clear she was NOT a truck kind of girl.
To be honest, I wasn't excited about heading out for a test drive either. But, to my husband's point (and my own sage advice), it was important that I drive the truck before we made a final decision. As I mentioned in Don't skip the test drive, every vehicle drives a bit different and every driver is different. The test drive – especially this one – was important.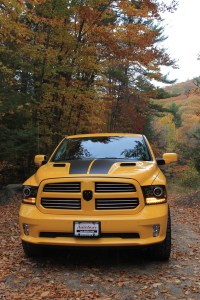 At 10 years old and standing only 52 inches tall, our daughter looked tiny next to the mammoth truck. But the Stinger Yellow Sports Package was just her style. Seemingly impressed by the look of the truck, she didn't let its size stop her from climbing up into the passenger seat and making herself comfortable to take it for a quick spin.
This was a test drive for the girls only.
I thought that closing the deal with her was going to be challenging. She wasn't at all sold on the idea of a truck and again announced she just wasn't a truck person.
Luckily, I was smart enough to just drive and let the truck do the talking.
With each discovery, she warmed up to the truck. (And it wasn't just the heated seats, although I'm sure that helped.)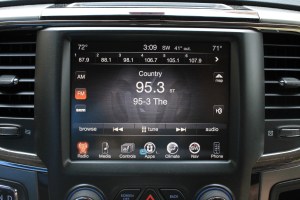 I don't know if it was Uconnect or the huge center console (I swear she could almost fit inside it) or just being so high up she could actually see stuff, but before we even returned from the test drive, she declared herself a "Ram girl." She insisted she was still not a truck person, but a Ram was a whole different story.
So, both my husband and my daughter were sold on the truck. Two down, one to go.
The real question was, what did I think after driving the truck?
First, I've driven Ram trucks before, so I was familiar with the smooth ride and easy handling. The Yellow Beast definitely checked off those boxes.
Second, as I mentioned above, it was a nasty, cold, rainy night, but from inside the truck it was comfortable and warm. The seat heaters (or "heat seaters" as I more commonly refer to them) and heated steering wheel were keeping the cold temperatures at bay. The sports-mesh, yellow-accented seats were comfortable for everyone from my 4'4" daughter to her 6'1" dad, and me, somewhere in between.
Finally, the "needs" part … did it check the boxes on everything our family needs in a truck?
Comfortable, even for long road trips – check
Room for two dogs, a cat, the kid and two adults – check
Four-wheel drive to tackle mountain roads in every season – check
Cargo capacity to carry tools, supplies, etc. – check
Towing ability – check
Check, check and double-check across the board.
So, these days I'm riding easy in my new Stinger Yellow 2016 Ram Sport 4×4 and loving it. My daughter has decided it's way cooler to get picked up from school in "her new truck" than it is to ride the bus. And my husband … well, he doesn't get to drive it quite as much as he would like, but he really enjoys it when he does!
Big THANKS to the guys at AutoServ in Tilton, New Hampshire! I love my new Ram truck!