Every month is a financial literacy month for customers of Chrysler Capital – April is just when everyone else takes part.
Marking the official Financial Literacy Month, we continue providing all vehicle shoppers, owners and lessees useful, finance-related content in our Discovery Center and on our articles page.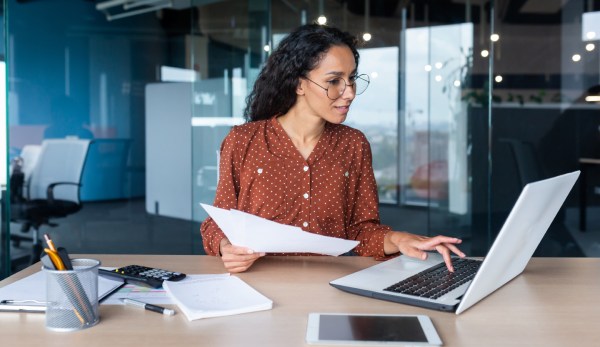 And it doesn't matter whether you are a Chrysler Capital customer or not to take advantage.
"It's important for Chrysler Capital, as an auto lender, to recognize the importance of financial literacy this month and every month," said Randy Bockenstedt, Senior Director of Customer Assistance at Santander Consumer USA, parent company to Chrysler Capital. "We want to help all our customers lead healthy financial lifestyles and be well prepared when they shop for their next vehicle."
For Financial Literacy Month itself, check out the following helpful videos and articles:
Learning how to set up a monthly budget is a key part of buying or leasing a new vehicle while ensuring you don't overextend your finances.
Getting a new car, truck or SUV involves numerous decisions, including whether purchasing or leasing is the right option.
Financing a car purchase enables you to spread out the cost over several years. Find out what happens during the lifecycle of a Chrysler Capital loan.
When you want flexibility and choice, leasing may be a better option than purchasing. Here's what happens over the course of a Chrysler Capital lease contract.

Understanding how our simple interest contract works, including the roles of principal and interest, is a useful step in improving your financial wellness.
What you need to know about credit when financing a vehicle is that lenders generally provide more financing to borrowers with higher credit scores.
Discover ways to protect yourself from identity thieves and fraudsters, like being cautious with your personal information and updating passwords regularly.
Becoming financially literate and staying financially healthy are choices you must make for yourself, but we provide tips, resources, and tools such as our finance calculators to help you achieve those goals.
So, why would it matter to an auto lender whether their customers are financially literate and healthy?
"We think that the better prepared customers are financially to purchase or lease a vehicle, the easier that process will be for them, and the more likely it is that they will be satisfied and financially secure after making that commitment," Bockenstedt explained.
Financial Literacy Month is just a reminder that you can benefit from making smart choices year-round.