Y'all know I love a road trip. Whether heading out to visit family in Iowa, moving across the country or just cruising to explore local fare, we love to load everyone in the truck and explore what the countryside has to offer.
When I was younger, I remember hearing the phrase, "Let's see where this road takes us," from the front seat and an immediate feeling of dread would wash over me. These days, it's my husband and me who like to explore random country roads and our daughter whose pain I feel.
But with the road trip apps that are available today (not to mention FREE – I am, after all, also extremely frugal), getting a "little lost" as my dad used to put it, is much more difficult than it was back when I was a kid.
Here are just a few that I have, like and use regularly.
Waze
I've already extolled the virtues of this amazing and free app. When we lived in the city, there were many times it got us around traffic jams, not to mention the help it gave us navigating messy downtown construction. Now that we live in a more country-like setting, I'm still constantly reaching to put my destination in Waze. Even when I know where I'm going, but want to predict an arrival time or tell someone else (another Wazer) when I'll be meeting them, it's amazingly accurate, updates real-time and is very simple to use.
GasBuddy
There has been more than a few times when GasBuddy has gotten me out of a jam. I tend to be one of "those" people who like to go until the gas tank is really on empty, even though I know it's not a good idea. And when I'm in an area that I'm not familiar with, it can be double trouble. But pull over, grab the phone and log into the good ol', trusty GasBuddy and voilà! Nearby gas stations along with their current prices at your service!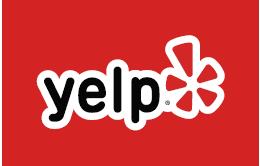 Yelp
Yes, I admit it. I am a Yelper. I don't even have to be in the car. I will grab whatever electronic device is readily available and Yelp whatever we are searching for in the area we are looking in a heartbeat. We don't always go to one of the places I find there, but it gives us a good starting point when we don't know anything at all about what's around us.
Spotify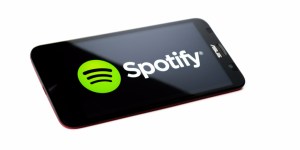 Um … HELLO. It's not a road trip without road trip tunes. You can sign up for free Spotify or enroll in Spotify Premium (you already know which one I have) and jam out to your favorite genre.
Hotel Tonight
Depending on the spontaneity of your trip, you may already have planned out a place to get some sleep. But, if you're just going with the flow and find yourself in need of a room for the night, this is a great app to have. Yes, there are several apps out there, but this is the one I like and use. It's pretty basic and easy to use, but at the same time gets you what you want and need. Plus, if you're a regular user, you can get fun perks.