We're in the market to replace our small SUV. It's a great car, it handles well in the snow and it gets good gas mileage. But, while it checks off many of the boxes, it's just a little too small for some of the trips we take.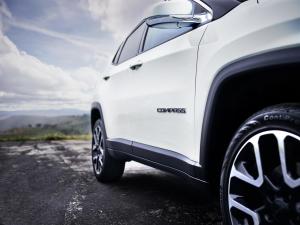 Since I've been a fan of the Jeep® Cherokee pretty much since it was reintroduced, that was my first suggestion. My husband leans more toward a Grand Cherokee (an SRT® if he truly had his say in the matter). So, our Sunday afternoon was spent test driving Jeep brand vehicles.
I admit, while I knew it wasn't going to be large enough to suit our needs, I really wanted to drive a Jeep Compass. Why? Because it's NEW! Mid-2017, the Jeep Compass was completely updated. It now looks like a mini-Grand Cherokee.
Our sales associate was gracious enough to indulge us (me) and handed over the keys to a 2018 Jeep Compass Limited 4×4.
She was a beauty.
After checking out the cargo space (mostly to verify it was about the same size as our current vehicle and, indeed, too small for our needs), I jumped in the driver's seat. My first impression – the interior is quite spacious for a small SUV. It handled well, taking turns like a champ, and I would have really liked to have gotten it out on something more rugged. But alas, a Sunday afternoon test drive didn't allow for much off-roading. Especially when we were really there to check out the Compass' two larger siblings.
Power-wise, the Compass felt a little slow. But when you consider that most who are in the market for a small SUV are looking for functionality and fuel efficiency, it definitely checks all the boxes.
When we returned, a gorgeous 2018 Jeep Cherokee Trailhawk was waiting for us. Nice.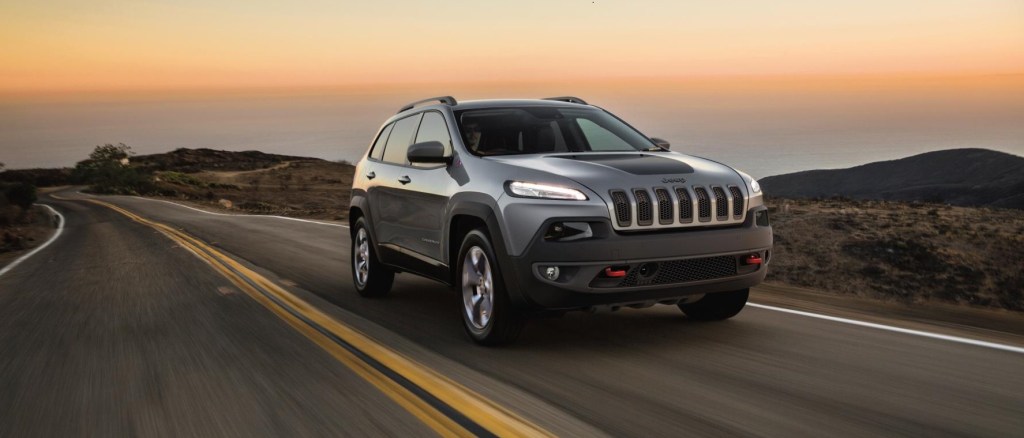 As expected, the Cherokee was a pleasure to drive. Plenty of "spirit" and great handling … I quickly fell in love. I could easily see our family enjoying the Trailhawk for years to come as my husband enjoyed the drive as well. In many ways, I felt like he was patronizing me with the various test drives, waiting it out until we got to what he really wanted. But I could tell he was surprised by how much he enjoyed driving the Cherokee.
Unfortunately, we found ourselves wondering if the Cherokee had the space we need for road trips that include our four-legged family members, their gear and ours. And so, we found ourselves face-to-face with a 2018 Grand Cherokee Altitude. One last test drive to round out our day.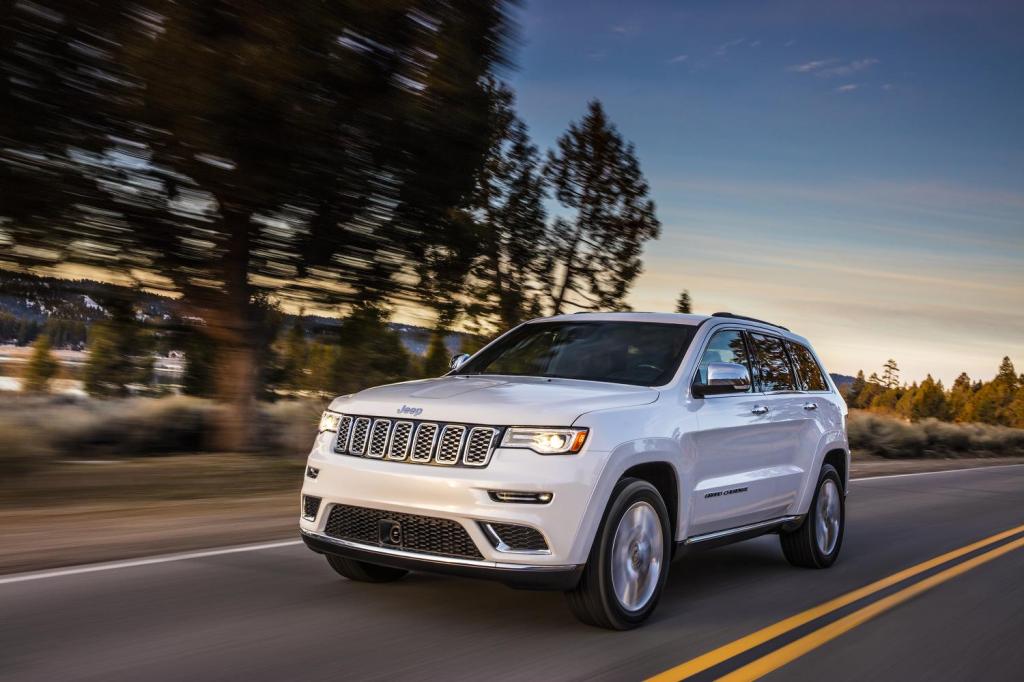 My husband was giddy.
With ample room and plenty of power, the Grand Cherokee had everything we needed and wanted. So why was I surprised to hear my husband tell our sales associate that, despite everything, he preferred the Cherokee? But, as he went on to say, we had a very specific list of wants and needs and the Cherokee checked all the boxes while remaining within the budget we had set for a new vehicle.
You could have knocked me over with a feather.
It sounds like we have some decisions to make. In the meantime, HUGE thanks to Rick at Tri-City Chrysler Dodge Jeep Ram for your indulgence and your patience. I'll be back!